One of my favorite passion projects was redesigning Kuttappi.com. The theme was graphic heavy, so keeping the load time to a minimum was one of the primary concerns while putting together the elements.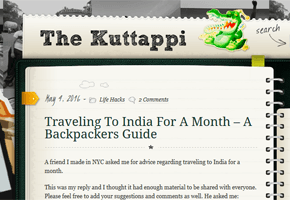 Graphic elements were combined to reduce image requests. A few images that were not relevant to the entire theme was removed and CSS was used to bring in color in place of the images.
Another major improvement was moving from my old host to Cloudways. Having SSD instead of rotating hard discs definitely helped with the load time.
When all was said and done, the homepage was just 780 kb with an amazing load time of 355 ms.
Here is the Pingdom history of the website during the process.