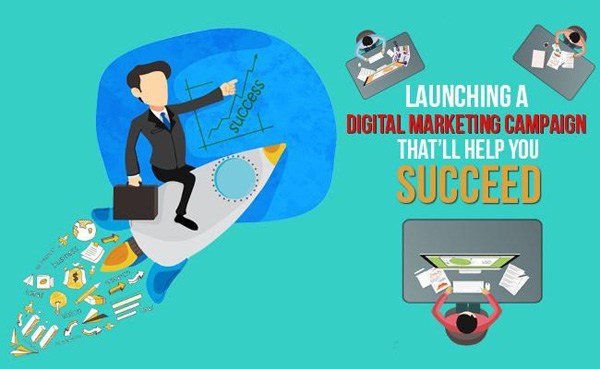 It seems like every year, there's always something new to be expected from the digital marketing industry. This shouldn't come as a surprise though since Google, the world's biggest search engine keeps changing its algorithms. And with tighter guidelines, it only means that webmasters need to come up with creative ways to succeed in their campaigns.
This year's formula for SEO success is not the same as last year's. What has worked before may not work today. If you want to succeed this 2016, we thought it might be a great idea to help you out by outlining the steps you can take to ensure success in your SEO campaign. These tips are formulated based on the latest algorithm changes as well as from 2016 digital marketing predictions.
1. Make your keywords longer
Gone are the days when you could use short keywords such as "house movers Australia" or "real estate Brisbane".
The "product/service + location" formula for keywords just doesn't work anymore. Google's search engines are getting smarter and one of the things they take into account when a user types in a query is the intent.
So when creating content, go for long tail keywords. You can take advantage of tools like Long Tail Pro to help you generate long keywords that your user might potentially use.
2. Competitor analysis
No need to send a sleuth over to your competitor's office to find out what their business' secret recipe for success is. Online analysis tools have made it easy to do that but so few businesses have taken advantage of this opportunity.
Instead of constantly looking at your site's numbers and wondering why things don't seem to be getting better, why not look into your closest competitor's numbers and see what they're doing right?
There are many ways you can do a competitor analysis depending on what data you want to get. You can sign up for their emails, check their domains and keywords, and observe the offers they are giving to their customers.
You can even do something as simple as taking a look at their website. It might just give you an idea on what areas of your site you need to improve on.
3. Be intimate with your target audience
We say this because it's not enough that you know who your target audience is. These days, you have to know them intimately, their needs, frustrations, buying habits and more. This is because user experience is more important than ever.
Google takes a huge chunk of user feedback as one of its ranking signals. So if you're not giving your user the best experience, it's less likely for Google to bring you at the top rankings.
So how do you get to know your target audience? First, you can look at the data. Study their behaviour on your site and see what pages they are staying on the longest and which ones they immediately bounce.
Where does your traffic come from? How long is it before they come back to your site? Start with these simple steps. It's not that hard to access the information since most of it can be viewed through analytics tools like Google Webmasters Tools.
4. Always check your backlinks
Back then, many unethical SEOs were able to get away with spammy links and link farms as a way to rank their site. This was a quick and easy method of ranking fast. Today, it's frowned upon.
Not only is it considered cheating but it causes a disservice to users who are looking for quality sites.
These days, it's rare to find webmasters do this out of fear that they may get penalized by Google. It's not fun being penalized especially when it took you months to bring your site up to the first page.
Avoid the dreaded penalty by regularly performing backlink profile checks. Find out if there are any high-risk, spammy, low-quality sites associated with yours. If you do find some, send a disavow request to Google to have these links removed from your backlink profile.
5. Diversify your content
Articles like this are great. They provide useful information to the reader and they're easy for Google's search engines to crawl. But not everyone is going to like reading in-depth articles like this.
Going back to user experience, if you want to keep your users satisfied, you need to come up with content that will cater to their varying visual needs. Some may not be too happy going through chunks of text and prefer looking at an infographic or a video.
Aside from providing useful content, you also need to think of the different ways you can present this information. Once it's out there, people will view it and if they like it, it can mean more organic traffic to your site.
6. Optimize your meta data
This is one of the most important things you need to do for your on-page SEO. Google takes this information as signals to determine what niche to rank your site for. It's basic but many still fail to do this.
Make sure your title tags, H1, meta description are optimized for your desired keywords. Title tags should be 55 characters in length. It's crucial that the title tag describes what your page content is as this is the first thing a user will see in the page results.
The meta description should describe a page in as little as 150 to 160 characters. Although Google doesn't crawl this information, it's still useful for users as it will help them know what the page is all about.
7. Social media presence
If you're not visible on social media, then there's no use running a business. Okay, we're exaggerating. But we cannot emphasize enough just how important social media to your campaign is. If you can't update your social media accounts as often, you should at least have a page existing.
Many people turn to social media these days to look after their favourite brands. Some have become so good at it that it's become the driving force for their business to succeed. If you haven't jumped on the bandwagon yet, you should now. Google takes social presence as a ranking factor.
You can start with a Facebook page and a Twitter page. Depending on your products or services, you can take on other platforms such as Youtube, Pinterest, and Instagram.
8. Email marketing
One customer's email could make all the difference in you gaining a lifetime customer. You can begin by finding a place in your site dedicated to accepting user's emails if they want to subscribe to your newsletters.
This is a great way to get to your users without them having to visit your site. It's easy, effective, and it brings you the closest possible way to your users.
Those are the steps that you can take to ensure you become successful with your campaign. There are many more but the ones we have discussed above prove to be the most effective.
You do not need to be a hard-core genius if you want your campaign to be successful. Sometimes, seeking professional help can do you much good than working alone on your campaign.
Did you have any other thoughts about what it takes to have a successful digital marketing campaign this year? Let us know in the comments.
This article was contributed by Katrina. She is a digital marketing expert and works for Sydney based Digital Search Australia.