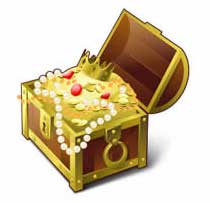 We love free stuffs; luckily there are lots of free things online. When the free stuffs is wrapped with a name 'Giveaway', you have to be lucky to get it free.
Well, I had been lucky quite a lot of times. But hey, I don't think lady luck is on my shoulders. Sometimes I get lucky the hard way 😉
Here are some no-guaranteed ways to get lucky. Even if you won't, you will stand a better chance at least.

Hacking Lady Luck for the Grand Prize
Practically, it costs you almost nothing to arrange a giveaway, except the time and work. You find some sponsors and you write a post. It's a win-win-win situation. The sponsors get some exposure, the publisher gets some buzz, and the readers get some cool gifts.
First thing, a lot of things online are biased and manipulated. The big fishes cross promote each other, of course there is nothing wrong in that, but still its not perfectly impartial. Similar promotions happen on Twitter, Digg and almost in anything.
The same happens with at least some of the giveaways that I had been a part of. The winners are chosen at random is not always random. 😉
Suppose, you are the one arranging a giveaway on your blog, to whom would you give the free gifts? Wouldn't you like to reward some of your best readers instead of giving it away to total strangers?
The Winners are chosen before the giveaway ends!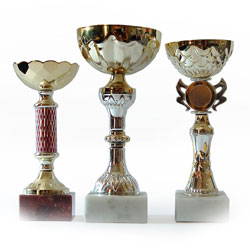 (I would love to see some thoughts into this quote; this is what I have known)
That's were we are going to hack. To win a giveaway you have to elevate your relation from the stranger level to at least an acquaintance of even better level. Results would be awesome and would last even after the giveaway ends.
You can actually do anything to get noticed, it's up to you. But if you do it honestly the results would be great. Here are some ways I have used. It might not work on the bigger blogs, but there are lots of giveaways on the smaller ones worth winning.
Email is the better subscription option.
Giveaways these days expect you to subscribe via email or feed or if it's a twitter giveaway, you might have to follow the author on twitter. Whether it's mandatory or not, Subscribe to his blog via email. The publisher might be getting email subscription notifications, so he might see your email id.
Reply to Comments and make some yourselves
Get active in the target blogs' community. Make some valid comments and most importantly, reply to other readers questions in comments. Most authors are busy and would love it when you reduce his work load by replying to other users' questions. Do it well and you already have made a good impression.
Follow like a Shadow
Subscribe to the author in some of the social networks, try to track him on twitter, have a word or two. Genuinely retweet some of his tweets and tweet some of his posts. Create a Google Alert on his name; follow his guest posts and other appearances. Try to build a relationship, and do it genuinely, not because you need to gift. Think of gift as a by-product.
Do a Free Review
Unless he is already popular, he is going to love you for this. Who wouldn't like to see his blog featured else where? Do not flatter, be honest, and give suggestions. Lady luck would love you for this!
Let him make you win
This is most important I guess. Even though there is some manipulation, people always like to make it look natural. If you have over acted all of the above, probably other readers would have noticed you, and he would feel awkward if he let you win, you know what I mean, right? Don't let that happen.
Now that I have told you all these, I don't think I am going to be lucky anymore, so when you guys win something, give me a treat 😉
Oh God, I am so evil 😛
If you wish to be lucky everyday, try GOTD. It's good!