A guest post by Pradeep Sahu. If you wish to write one, check out the guest-posting guidelines and details.
WordPress is undoubtedly one of the best platforms for blogging. However it can be easily used to create a user generated content site as well.
To get an idea about what I am talking about, you may check the website second hand bikes.

The method that I used can be easily used to create product review sites, Digg like social news site and many more using the familiar WordPress platform and basic PHP and MySQL knowledge.
Why use WordPress to Create a User Generated Content Site?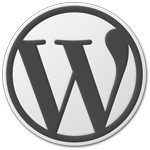 Arun has done a great job of capturing the most important reasons to use WordPress i.e the content, template and style sheet being completely independent of each other. It makes it trivial to change the look of the site without loosing any content at all.
On top of that I had the following reasons for using WordPress to build that website, that may be relevant to many of you as well.
Familiarity: I had been using WordPress to run niche blogs about cna training, before I started work on the second hand bikes website. To avoid the hassle of learning the code structure of a new user generated content management system, I wanted to go with WordPress.
Google loves WordPress: Do I need to explain that? It is common knowledge that WordPress is the most SEO friendly CMS out there. Some great SEO plugins make it really easy to do perfect on-page SEO of a site built on WordPress. Sitemap and blog ping features make Google bot really hungry for new content on a website based on WordPress.
Better potential to get backlinks: I work on both WordPress blogs and static sites. Over the years the backlink building process has been turning in the favor of blogs due to large number of blog directories, RSS aggregation sites and plugins like CommentLuv. I wanted to create my website on WordPress platform to take complete benefit of all these link building opportunities.
No need to worry about the look of the site: No matter what look I need, there is always a template that is just perfect. No need to pay any developer to develop the site for me.
How to use WordPress to Create a User Generated Content site?
1. Install a plugin called Exex-PHP. This plugin allows you to insert PHP code right inside the body of a WordPress page or post.
2. Index page of WordPress blog contains list of recent posts. I wanted to display list of second hand bikes that have been recently added to the site. So I created a new page and added PHP code to list the recently added bikes in it. You can create a page to display most popular news or list of items that have got the maximum review.
3. Go to Settings > Reading Settings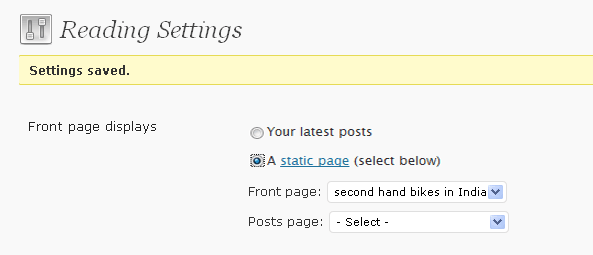 Select the static pages option and select the page created by you in step 2 above.
4. Now we want that a post should be created every time data is entered by user. For this we shall use a standard feature of WordPress that allows users to post data to the blog using email.
5. Create another page and place a form inside it to get the data/content from user. After getting the data, format it according to your own logic and then send the output html code to the email id set-up in step 4. The content will get published as a post.
If you have been thinking of a website of your own that can take information from the user then the above method is the fastest way to complete your website. Please let me know in the comments if you get stuck somewhere. I shall personally help you out.
If you are looking for advanced web design and promotion to support your business, you will want to find the best advertising agencies in San Francisco to work with. There are web hosts available for those interested in having an enterprise service maintain a WordPress site.
The Author, Pradeep Sahu, is currently working on promoting his first niche site about free cna training on his blog about cna training.