Travelling with the entire family has become a trend in India these days. This change in travel pattern can be attributed to the fact that more people can afford vehicles these days. In addition, more and more family cars are available in the market, making it easier for the families to travel together. Furthermore, depending on public transport could mean adjusting the schedules accordingly. The elders and children of the family might not find it easy to handle as well.
All these problems can be solved if one has a car big enough to accommodate the family with its luggage. The SUVs are the perfect cars for this purpose. Also Check about Maruti Suzuki Ertiga Facelift.
Although there are numerous SUVs available in the market, not all of them might suit the needs of the family. For one thing, the family car should feel warm and attractive enough. A burly SUV, with a muscular frame and bulky body may not appeal to the family. In addition, as most of the women in the family have started driving, an easy to handle kind of SUV is the best choice for the family. When it comes to such a car, the Renault Duster seems to win the contest easily.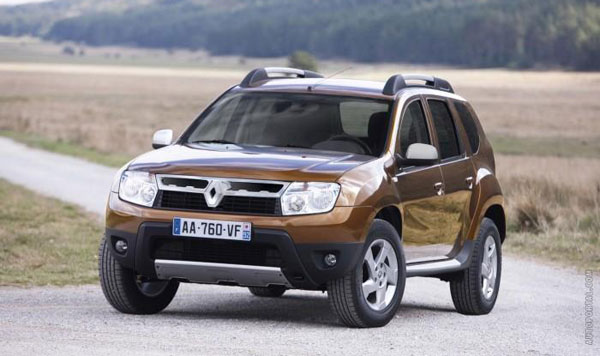 Here is a closer look at the car and the reason why it is the best SUV for travelling with family.
To start with, the Duster is a welcome change from the typical designs and styling of the SUVs. The Duster offered an entirely new look, which appealed to the family buyers. It offered the robustness of an SUV, and yet, it looked as charming as a family car. People found that it is a good car to use as both family car and an SUV.
Duster runs on two types of engines – it could be either a 1.6-litre, 102bhp petrol engine or an 84 bhp diesel mill. A more powerful 109 bhp diesel variant of Duster is also offered for those who are in need of more power. Even though it is the cheapest variant, the petrol variant is also the least fuel-efficient variant of the lot, returning a mileage of 13.24 kmpl only. The diesel variants, on the other hand, offer a mileage of 20.46 kmpl and 19.01 kmpl respectively. Both the petrol and low-powered diesel variant comes with five-speed manual transmission, whereas the high-powered diesel variant offers a six-speed transmission.
Renault Duster is available for a price of INR 7.86 lakh to 12.99 lakh. Its unique styling, great driving dynamics, powerful engines and multitude of safety and comfort features make the Duster the best SUV for travelling with family. it comes with the right mixture of power, looks, appeal and price, which puts it far ahead of its rivals.
To know more about Maruti Suzuki Swift Car Prices in India visit: Carsexpert.in and also check out Royal Enfield Classic Bikes Price visit: Bikeportal.in .