Marketing is an essential business function. It's how you keep customers coming in and get the word out about your product or service. With the multitude of tasks that go into running a successful business, it's easy for solo entrepreneurs to let marketing slip until it's too late.
These tips and strategies for solo entrepreneurs should help improve marketing efforts while still running a thriving business.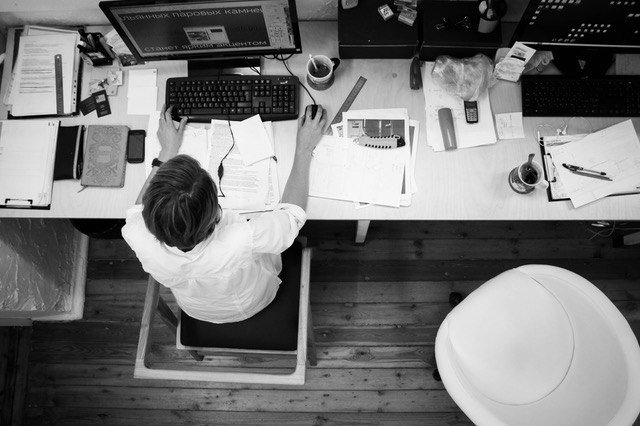 Build and Leverage Networks
Networks form the backbone of society and business. It's how we relate and pass on information. According to some estimates, most people know at least 200 people.
It means that if you know 200 people that know another 200 people each, then, you already have an expansive network of potential clients.
Make a list of the people you know and touch base. Keep these people in the loop about your business. Be helpful so that when you need to get the word out, you'll have a strong base of supporters to help you.
The secret is to build relationships based on trust and mutual benefit.
Embrace Social Media & Self-publishing
With over 3.1 billion users on social platforms across the globe, social media is a marketing goldmine for solo entrepreneurs. That number is expected to grow in part due to cheaper smartphones, deeper internet penetration and changes in how we consume information.
Social media, therefore, offers a huge untapped market potential that every solo entrepreneur ought to utilize.
Use it to connect and engage with potential customers and prospects. Share helpful content with your audience. If you don't have original content, create some.
For example, a blog like this one by publisher Ryan Nivakoff is a great way to share and publish great content that helps you reach a wider audience.
Pick What Works for You
It's futile for solo entrepreneurs to try every marketing channel or tactic. You don't have the time, technical ability or resources to oversee the marketing efforts and the needed to yield noteworthy results.
Pick and stick to the marketing strategies that work for your business. Focus on those that appeal the most to your clients. It's better to make significant progress on just a few marketing channels than to have minuscule results from a variety of strategies.
Know Your Ideal Customer
Do you know your ideal customer? Do you know where they hang out and how they consume information? What is their favourite medium of communication?
Every business has different needs. Solo entrepreneurs must clearly define their customers to ensure they appeal to the right audience in the right way.
Create your ideal client profile. What appeals to them? How they consume information and which channels they prefer should help you tailor your marketing strategy.
Hire Professional Help
Solo entrepreneurs should consider enlisting the help of professionals to boost marketing efforts. Let's face it. You cannot do everything on your own. Some areas may not be your forte.
Bring in the professionals and work with them to create and implement a marketing strategy that works for your business. For example, you can utilize freelance marketers to help with your marketing campaign without incurring the additional costs of bringing in a full-time employee.
Final Thoughts
Solo entrepreneurs must leverage appropriate channels and employ proven strategies to boost marketing efforts and reach the right audience. Understand your prospective clients and get creative in reaching them where they are.