"Waltzing Matilda" is probably the best known Australian bush song. So much so that it is widely regarded as Australia's unofficial national anthem. It seems anachronistic now against the hip and artsy communities of Melbourne and the high-culture sophistication of Sydney, but Australia is much more than its famous cities.
In fact, for young people who are up for adventure and who are not averse to sweating in the sun and earning their keep, Australia can be a land of the kind of rough and tumble ruggedness that will make for great stories and even better memories.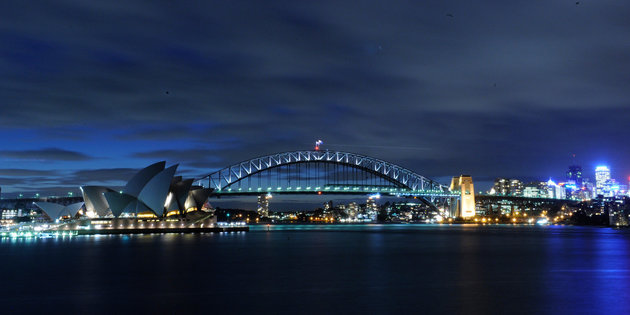 Australia's Working Holiday visa affords young people between 18 and 30 years old a chance to live in Australia for up to two years to explore, travel, and pick up new skills while working to help pay for your stay.
And we're not just talking about working at an office: Imagine working the vineyards in Tasmania's Tamar Valley, or harvesting oysters and mussels in the waters of Australia's Holiday Isle. It is not for everyone, but the Working Holiday visa has something to offer those looking for something other than the usual scenic spots and tourist traps.
With a Working Holiday visa, you can work – for up to six months at a time – while on holiday, and doing so in regional Australia, the huge part of the country outside its major cities, can make you eligible for an extended stay.
To qualify for an Australian Working Holiday Visa, you need to have a valid passport. You should also be going to Australia specifically to go on holiday. While the visa entitles you to work in Australia, any labor that you do should only be to support your expenses while traveling. If you want to work in Australia for a longer period, there is a different visa for that.
Before you apply for a Working Holiday visa, you should know that you will need to show that you have enough money to finance the first part of your holiday and also pay for a ticket out of Australia.
Although it will depend on how long you plan to stay in Australia and how much traveling around you intend to do, you should be able to show that you have at least AUD$ 5,000 –around $3,850 – to cover your expenses.
Usually, supporting documents like a certified copy of your bank statements and proof of ownership of stocks and securities will help you do this.
Aside from working and going on holiday, this type of visa also entitles you to undergo training or to take short-course classes for up to four months.
If you are a passport holder from the United Kingdom, Canada, Netherlands, Republic of Ireland, Sweden, Denmark, Norway, Finland, Japan, Italy, France, Malta, Republic of Korea, Hong Kong
Taiwan, Germany, Belgium, or Estonia, you can apply for a Working Holiday Visa from anywhere in the world.
Aside from bank records, the Australian Department of Immigration and Border Protection will need you to submit a certified copy of your birth certificate showing both of your parent's names. If you do not have a birth certificate, you can also submit other government documents that prove that you are who you say you are and that you are a citizen of your home country.
For many jurisdictions, you will need a birth certificate to get a passport anyway, so this should not be a problem.
You will also have to submit two recent passport-sized photographs (45 m x 35 mm) that show your head and shoulders. The passport photos should be taken against a plain background and remember to print your name on the back of each photograph.
If you have have been a member of your country's military, you will be required to submit your service record and discharge documents as well.
Aside from the documentary requirements, you will also need to meet Australian health standards through a formal medical examination.
If you are from a country that is considered to be a of a very high risk for tuberculosis, you will need to get a chest x-ray taken. The same rule applies if you have spent more than three months in the past five years in a country considered a tuberculosis risk.
Working in the health care industry will also require additional screening for HIV, Hepatitis B and Hepatitis C under Australian visa regulations.
Once granted, your Working Holiday visa will give you 12 months from the date of issue to fly off to Australia for a stay of up to a year.
Working Holiday travelers who are engaged in specified work in regional Australia for at least three months can apply to for another Working Holiday visa that will extend their stay for another year.
Specified work usually means work at a crop or livestock farm, fishing, or mining and construction work. This includes fruit picking and other harvest work that can be just as fun and memorable as your typical backpacking holiday, but will likely cost less and will certainly be more fulfilling.
Usually, this type of work is done anywhere in Australia outside Sydney, Newcastle, Wollongong, the New South Wales Central Coast, Brisbane, the Gold Coast, Perth, Melbourne or the Australian Capital