How's your digital footprint looking these days?
Chances are good that you could make some relatively low-effort moves to improve it — perhaps as soon as this month.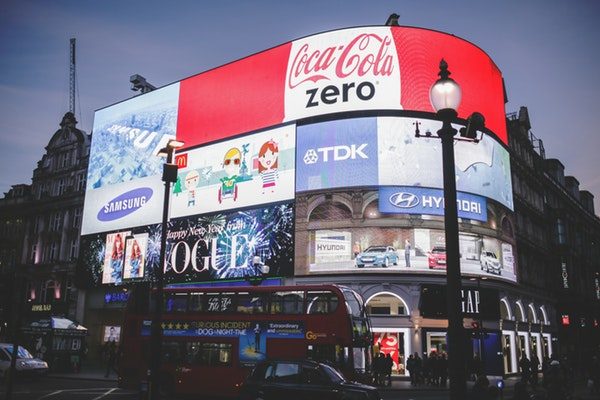 Let's take a look at six things you can and should do to shore up your company's online presence and put your best foot forward to prospective employees, clients, vendors, investors, and creditors — all of whose support you'll need to take your business to the next level, if that's indeed where you intend to go.
1. Connect With Employees, Customers, and Peers on LinkedIn
First, embark on a LinkedIn connection binge. Ask your employees to follow your firm's LinkedIn page; whether you're a small service shop or a manufacturing behemoth like the American Honda Motor Company, this is a great way to enhance your company's credibility.
Next, follow industry peers that you consider thought leaders; the better to catch and sustain their attention.
When you're done, your LinkedIn profile should resemble a dense web of industry connections.
2. Build Out Your Crunchbase Profile
Crunchbase is a leading online directory site built for growing businesses and ambitious entrepreneurs. As the Crunchbase profile for trust and corporate services provider Asiaciti Trust makes clear, it doesn't take a great deal of effort to build out a fully functional portal here.
The SEO benefits alone make the effort worthwhile.
3. Use Targeted Social Media Ads to Reach High-value Buyers
Budget permitting, invest in targeted social media ads to drill down on high-value buyer cohorts that might otherwise escape your notice.
Just remember to follow social media advertising best practices; it's easy to go awry in rough-and-tumble environments like Twitter, Snapchat, and Facebook.
4. Publish at Least One Longform Blog Post or Article Per Week
Regularly publishing original longform content is a fantastic way to boost your credibility in the marketplace and establish your business as a legitimate thought leader. Rely on employees and external experts as necessary to create high-authority, actionable content that readers can't help but save and share.
To reach a wider audience, cross-post this content on LinkedIn and Medium.
5. Deploy at Least One E-book or Case Study Per Quarter
A weekly blog post is a great start to your content marketing efforts, but your campaign won't be truly comprehensive without tentpoles like a quarterly e-book or case study that demands serious attention.
If you have the resources to do so, consider commissioning original research to anchor this work.
6. Invest in Multimedia Marketing (And Hire for Success)
You don't have to "pivot to video" to take full advantage of conversion-centric resources like YouTube and Instagram. What is important is that you devote appropriate staff resources to creating professional-grade multimedia marketing content.
For smaller companies, that means retaining an external marketing partner with extensive multimedia experience; for larger firms, it may mean taking on a full-time video editor.
Make Your Own Way to Digital Marketing Success
Despite what some digital marketing gurus might tell you, there's no single path to digital marketing success. Your company is unique, blessed with a singular amalgam of talent and possibility.
That's not to say that you can't implement some commonsense initiatives to improve your online presence and visibility — just that you shouldn't feel bound by any particular norms or best practices. You're in control of your company's digital destiny. It's time to shine.