Guest Post by Pradeep Kumar S.
WordPress is an open source blog publishing software that makes blogging life more simple. Many people, including me, prefer Self-hosted WordPress blog. But hosting will surely make your wallet lighter.
In this post, I picked some trusted and worthy free Web Hosts and mostly used exclusively for WordPress.  All of them have Software Installer Script which allows installing WordPress directly. They have cool features like paid Web Hosts.

0fees.net – zero fees web hosting
0fees web hosting provides professional, fast PHP and MySQL hosting. It is powered by clustered hosting technology.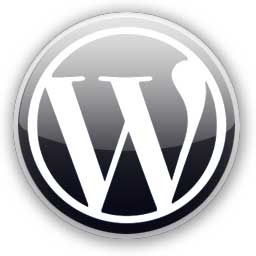 0fees Hosting Features:
300 MB disk space
10 GB monthly transfer
PHP with MySQL databases
5 Add-on domains
5 Sub domains
PHP Flags manager
FTP account
File manager
Web mail, POP3 email
000webhost.com ($0.00 web host)
000webhost provides you top class free web hosting services without any advertising. It has Fantastico Autoinstaller which lets you install softwares like WordPress easily. There are no Hidden costs and no restrictive terms.
000webhost Features:
1500 MB disk space
100 GB monthly transfer
5 Add-on domains
5 Sub domains
5 Email Addresses
2 MySQL Databases
FTP account
5 Email Accounts
It is one of the cool free Web Hosts for WordPress. It has Vista Panel as the control panel and has Fantastico Automatic Script Installer, which lets you install many applications and popular scripts easily.
Byet Hosting Features:
5500 MB disk space
200 GB monthly transfer
50 add-on domains
50 sub domains
FTP account
Unlimited POP email accounts
Online file manager
50 MySQL databases
PhpMyAdmin
This is also one of the cool Web Host, but there are some negatives in it. This Web Host currently not supports WordPress 2.7 and you can host only one domain. But yet, it has many other cool features. You can check its site for more details. One annoying thing is, it will force the users to have a small banner 🙁
100 WebSpace Features:
100 MB Disk Space
3 GB Data Transfer
5 Sub Domains
1 MySQL Database
FTP account
POP3/IMAP E-mail (No SMTP)
PHP, Perl/CGI-BIN
I'm currently using 0fees.net. It has Fantastico Installer which lets users to install WordPress, Joomla, Dragonfly and many applications in a single click. I like its control panel very much. It is so user friendly and comes with video tutorials too.
Editors Note: Though free hosting is a great way to try out the self hosted WordPress, I wouldn't recommend that in the long run. Uptime is not guaranteed; if your blog makes it to the digg home and the traffic takes your blog down, you miss the chance. But it's a good way to learn stuffs and try out the self hosted WordPress.
This was a Guest Post by Pradeep Kumar from HellBound Bloggers. Pradeep is an active member of the community here and shares Tech News, Reviews and Tutorials on his blog. If you wish to write a Guest Post, you can find the details here.