Guest Post by Pradeep Kumar S.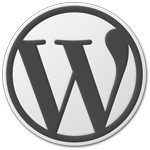 Changing the default username of WordPress blog is one of the most elementary security measures for preventing it from being hacked.
By default, the WordPress user name is admin. Normally, people don't care to change it. By this, you are indirectly helping the hackers.
Changing the default username of your WordPress blog will make the hacker to go wild and make it hard for him to figure out. Twice as much work to do. Here are three easy methods for changing the username.
Note: Before you begin make a backup of your files and your databases.
Three Easy ways to get rid of 'Admin'
1. Create a new user with administration rights and delete Admin
Create a new user with all the administration rights and give the user a nickname.
Now log out and log back in with the new username and delete the original admin user.
Note: The Nickname should not be the same as the username. It is for Public Display, like in comments. (for e.g, If you are Dean Martin, your username can be john-1012 and nickname as Dean Martin)
2. Use a WordPress Plugin
I recommend these two plugins, myself and my friends tried our hands on it. These plugins lets you change user's login username. Here your author link will correspond to your new username.
Follow the instructions included with the respective plugin.
3. Making changes in the phpMyAdmin
If you use phpMyAdmin to access your database, you can follow these methods as per the instructions. If you are using another program you'll have slight variations. Beware of that, before doing.
Back up your database first.
Use phpMyAdmin to access your database.
Locate the table labeled WP-User and click browse. This lists all the records in that table.
Select the record labeled Admin and edit. The edit button looks like a small pencil.
Then to the field labeled user-login and change that name (admin) to your desired username and save.
Go to your login page and verify.
Take the first step on securing your WordPress blog – Good luck!
This was a Guest Post by Pradeep Kumar from HellBound Bloggers. Pradeep is an active member of the community and has already written another post on Free WordPress hosts. On his blog, he shares Tech News, Reviews and Tutorials. If you wish to write a Guest Post, you can find the details here.