An excavator is a heavy-duty construction machine with a unique design. An excavator consists of a rotating platform known as the house. An integrated boom is attached to the house with a dipper and a bucket. The tracks on the machine allow you to drive over high rise landscapes, rocks and mounds easily.
Excavators are used for myriads of tasks. Typically they're used to dig up dirt or extract heavy objects from the ground such as large rocks. But they can also be used for layering.
Contractors use excavators to lay foundation on an outsized piece of land so construction can be done in a cost-effective way and at a fast pace.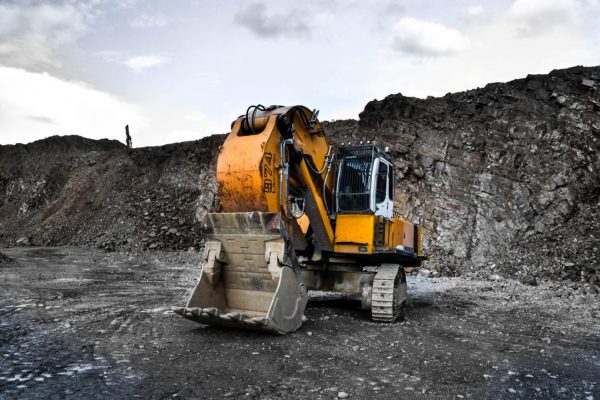 If you want a premium excavator why not check out Kubota excavators for sale? You can start working on all the construction projects you've been holding back on. Or perhaps you simply want to remove unwanted materials from your home. Whatever the task, excavators are designed to do the heavy lifting so you don't have to.
The Myriads of Tasks Performed by Excavators
You've taken the leap and bought your very first excavator. Now you're wondering why on earth you've spent cash on this machine. Don't worry, you made the right decision.
An excavator is a versatile piece of machinery capable of doing multiple projects in a short amount of time. It may have been a pricey piece of machinery but you've simply made an investment.
You'll find that you can do many extraordinary tasks with your new excavator. Although excavators are used for construction assignments, they can also be used for unique and fun activities. Check out some of these amazing excavator activities that may be unbelievable but they exist.
Do you want to Play Giant Jenga?
Jenga is a game consisting of 54 small wooden blocks stacked in a sequence to create a small tower. To play the game you have to remove one block from either the bottom or middle of the structure and subsequently place it on top of the tower.
Each player will have a turn to remove a block and place it at the top of the tower. If the tower topples over during a turn that player loses the game.
So what if you could play giant Jenga? Yes, you read that correctly. You can play giant Jenga using an excavator. There are even Jenga tournaments that allow you to take part in this amazing game. Playing giant Jenga with an excavator requires skill and precision but with practice & dedication, you'd probably be a master at it in no time.
Choreograph and Perform Excavator Dances
Is excavator dancing real? Of course it's real and it looks like so much fun! There are skilled drivers who choreograph and perform excavator dances for festivals or markets to entertain families.
The series of dance movements is really an amazing sight to see. But make no mistake that although these movements are done for entertainment they can also come in handy during an emergency situation. These dancing performances boost the skills of excavator drivers so they can utilize these quick and swift movements when they really need to.
Testing the Skills of An Excavator Driver
It would seem excavator drivers love to take their skills to new levels. To test how well a driver can control an excavator they've come up with some pretty bizarre performances. Here are a few amazing acts excavator drivers can achieve:
Writing calligraphy with small paint brushes
Opening cans and bottles
Pouring wine into a glass
Using a knife to cut different types of food
To perform these acts items are tied to the hand of the excavator and the driver uses mechanisms inside the housing to control the arm the items are attached to.
See how much fun it can be to own an excavator?
Save Lives With your Excavator
It's fun to mess around with excavators and to test your skills. But to put your skills to the ultimate test why not use your excavator for rescue missions? People who live in areas with high earthquake risks could be a huge asset to emergency crews.
Excavators could make short work of finding people under collapsed buildings. Time is of the essence when it comes to emergency missions and excavators can remove large piles of heavy material fast. This makes finding people easier.
Using Excavators for Business
Demolition Projects
Breaking down solid matter has never been easy. Excavators save time because they can perform demolition tasks fast. A perfect example was when over 100 excavators were used to take down a bridge in East China in a matter of two days.
Digging for Artifacts
Most of an archeologist's job consists of finding any form of historical artifact to study how society operated in the past. Sometimes other items are found buried deep within the earth such as fossils.
To extract these items archeologists use excavators to extract the top layer of earth to get to these items fast. Time means money for the field archeologist so the quicker the tasks are finished the better it is for their careers.
These extractions are extremely delicate assignments. The skill and precision of an excavator driver are needed so as not to damage any of the items found.
Using Excavators for Deforestation
Deforestation would take a long time if logs were moved by human hands as only one log would be moved at a time. This will take at least 10 to 20 workers. An excavator can move more than 10 logs at a time making the project quick and easy.
Conclusion
As mentioned before, an excavator is a huge investment because of the amount of work it can complete in a single day. Time is money so the quicker you can get a construction project completed the more profit you'll make.
Another attractive feature of an excavator is they're extremely economical because they're durable and easy to maintain. Save costs, shed time off your projects and make some extra cash fast by getting yourself a nifty excavator.
Whatever you use your excavator for, your machine will be sure to make any job effortless.