Dating has slowly but surely moved to the virtual world. Data shows that around 40 million Americans are using dating sites and that 19% of new couples in 2017 met online.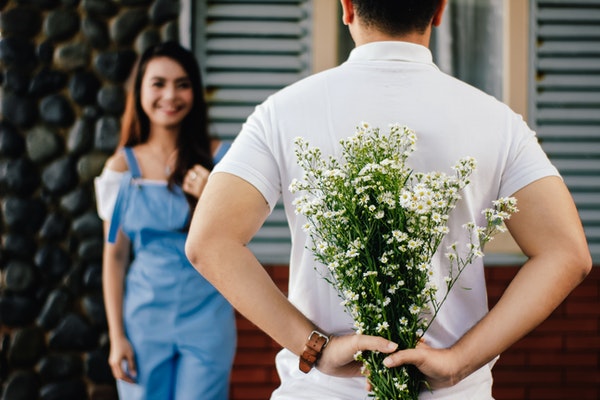 Seeing as online dating wasn't really an option until the 90s, these numbers indicate growing popularity that is surprising to many. In the past, meeting your significant other was most likely to happen through a mutual friend. But now, dating sites are more prevalent than ever.
With the Covid pandemic fundamentally changing everything about our lives, online dating has become even more popular. Tinder reports that users in countries especially afflicted by the virus have been more active on the platform than ever before. Online communication has become much more than just a chance to meet someone you like. It has become a fantastic way to feel connected to people and survive these crazy times more easily.
In addition, the revenue for the online dating industry is expected to reach $3,241 million this year.
If you combine all of these stats, it is clear that now is the best time to start your own dating site. Below, we will share helpful tips on how to make your venture into the business a successful one. 
You Need to Choose a Niche
If you're starting a brand new dating website, you probably think that making a site for everyone is the best way to go, right? Wrong.
If you make a regular website not tailored to a specific community, you will have to compete with giants like Tinder or Match. With a small and brand new site, your chances of breaking through will be almost non-existent.
That is why choosing a particular niche for your site is vital. You can start broad and then narrow your niche down until you find something you are interested in. Many successful sites have started out this way, including Fitness Singles, Tastebuds, OurTime, Bristlr, etc.
Now, just because these sites cater to small communities does not mean they can't earn you a lot of money. Tastebuds, which connects people who like the same music, has a revenue of $1.4 million annually. 
Similarly, MeetMindful, a site that connects wellness enthusiasts, has an estimated annual revenue of $1.3 million. Pretty neat, right? If you pick a niche with a good market, you can be just as successful, if not more. 
How to Pick a Great Niche
To check whether there is a market for a niche, you can look at how many people are interested in it every month by looking at the keywords and their search volume.
You can use a free tool such as the Google Keyword Planner to achieve this. This tool can predict and help you find words or phrases people interested in your niche might be typing into their search bars. 
Then, you can use these phrases or words to create new variations, or have the tool do it for you. In any case, this is a great way to figure out what your target audience is interested in.
Once you gather a list of relevant keywords, you should choose the ones best suited for your site. You should not choose anything that is below 1k searches per month, as that will surely be too little. We suggest you look at those between 5k and 10k searches. That way, you will get to pick something that many people resonate with.
You Need a Fantastic Domain Name
Everyone knows why coming up with a brand name is important. It is what will get your brand recognized and what your customers will remember you by. In the case of dating websites, coming up with a catchy and creative domain name is just as vital. 
Tinder is a great example of just how much a great name can influence the success of a business. This platform was originally called Matchbox which, we're sure you will agree, does not sound too catchy. The founders knew that, but they still wanted to keep the theme of setting off a spark, or starting a romantic relationship.
The word tinder was something that fit that theme well, while still sounding creative and catchy. Today, it is hard to imagine that a site called Matchbox could have achieved Tinder's success.
An excellent way to start figuring out your domain name is to list all keywords you can think of that are connected to your niche. Potential users should be able to relate your domain name with both the niche and the dating world. With this in mind, you can select the keywords that are the catchiest and easiest to remember.
You Need a Reliable Hosting Provider
Choosing a great hosting provider is the crucial step for your site's performance and, thus, the overall success of your business. When it comes to dating websites, it is best to go with an experienced and reputable adult web host, preferably one that offers unlimited bandwidth. That way, you will be sure that your site will stay up, no matter what.
Adult hosts are often accepting of any niche, as long as it is within legal limits. So, your niche will never be too explicit or taboo, and you'll be able to give all your users the best experience at all times.
Building Your Site
Most people shy away from starting an online dating business because it entails building their own website. They think they either have to have coding knowledge themselves or that they need to hire an expensive developer. However, that's actually far from the truth.
In fact, you can build your website in the blink of an eye using WordPress. You can install it in mere minutes and customize it with all kinds of plugins or themes.
WordPress is truly the best choice you can make for an online site. It supports various types of media, it is secure, easy to manage, and contains everything you need for successful SEO for the dating industry. So, you can easily make and use a WordPress site even with zero coding knowledge.
The next step is to purchase a dating site plugin. The best dating software will enable you to easily create and customize your site exactly the way you want to. When choosing a plugin for your site, you should consider how easy it is to use, what kind of support it offers to users, as well as its scalability and premium features. That way, you'll ensure your users get the best experience possible. 
Finally, you need to choose a dating theme for your site. Knowing what to consider when choosing a WordPress theme is essential, as it will determine how users will view your site. Make sure you select a theme that will match your niche and concept, and you'll be good to go. 
You Need to Pick a Revenue Model
Choosing a revenue model for your site is also quite important. Though you can always pick a single one, it is usually best to combine several models, as that often brings in the most profit. Here are some of your options:
Freemium/Subscription
This model allows your user access to some basic features of your site for free. However, if they want the premium option, they will have to pay a subscription.
Paid Membership
Many online dating websites, especially adult ones, choose this as their revenue option. It entails charging users a monthly or a yearly fee to use your site's feature.
Ads/Affiliate Networks
No matter what their primary revenue model is, the majority of dating sites also use this option to increase their profit. You advertise certain businesses or products connected to the online dating industry on your site and get money for it. As long as no ads interfere with the user experience and your site's aesthetic, they are a great way to make money.
Digital Gifting
This option is relatively new, but it has been successful so far. It's simple: you send a virtual gift to a user's potential lover for a fee. Most people love this option, and it is an especially thoughtful one right now when gift-giving in person isn't really an option.
Marketing Is Important
Advertising your business is, of course, one of the crucial aspects of its success. You can choose between different strategies, and your niche will determine which one is the best for you. However, no matter which method you choose, combining it with others is the key to breaking through in the business.
SEO Is the Future
Using SEO is one of the smartest ways to advertise your site. Combining quality authority content with the right keywords will bring you the most traffic and help you stand out in the crowd.
You need to create content that will help your users thrive on the online dating scene. For example, Bumble recently published a guide to ghosting. It is a subject that is always relevant in the online dating scene, and many users found it useful. Bumble recognized this and capitalized off of it, as it is currently the first page that pops up when you search for the term ghosting. 
Social Media Marketing
Following social media trends can genuinely help your business thrive. Platforms such as Snapchat, Instagram, Facebook, and Twitter can be a great way to advertise your site. You can do this by posting original content, creative pics and videos, tips and tricks on dating, etc. 
Each platform can offer you something different. Twitter is, for example, great for plugging blog posts and videos. On the other hand, Instagram is great for visually appealing pics, giveaways, and interactive stories.
Collaborating With Influencers
This marketing strategy is fairly new, but it is one of the most effective ones. Having an influencer advertise your site will work wonders, as most millennials trust influencers more than brands. Of course, this method is also the most expensive one, which you should keep in mind. 
Partnering with funny and engaging personalities will ensure your business truly takes off. As an example, it worked for Hinge, which managed to relaunch with a new and improved look. It did so by partnering with many Instagram influencers and meme accounts.
The same goes for Match. Their partnership with comedian Rebel Wilson led to a podcast for love advice, which fans all over the world embraced. That helped Match gain thousands of new users quickly.
Email Marketing
Sending good old emails about any updates and new features is always a good idea. You can also use emails to ask your users for referrals or to send match notifications, so no one misses any. 
Dating Directories
Put simply, dating directories are lists of reliable online dating websites. Putting your site on these will increase your traffic, make you easy to find, and help you with your SEO standing.
Ad Networks
Using ad networks can help your site reach millions of people. That will, in turn, increase your brand awareness, attract potential new customers, and enable you to reach new demographics.
Final Thoughts
As you have read, there are many tricks to starting a successful online dating site. The online dating industry is one of the most lucrative and promising aspects of the virtual world, and anyone could benefit from it. All you really need is an innovative idea, some hard work, our tips, and perseverance. With all of this, you'll be at the top of the game in no time!