When someone arrives in order to do business at a given office building or institution, quite often there are some significant drawbacks in terms of the amount of time a given person has to wait. It is extremely inconvenient to have to wait in a lobby too long.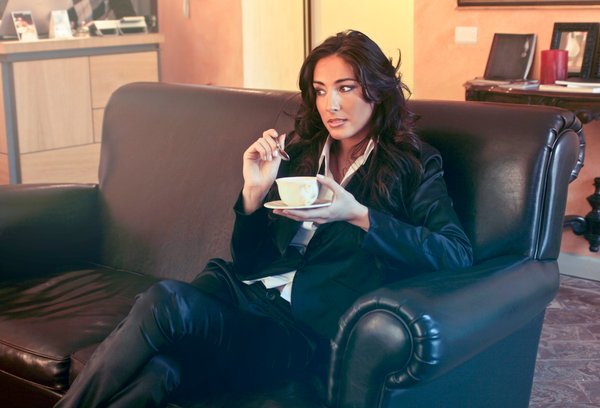 To keep things running smoothly in the lobby, a business needs to have a visitor management system at their disposal to help find the person or resources they are there to utilize.
By taking advantage of the existing technologies related to scheduling, recording, and analyzing data provided by visitors, it can anticipate the needs of a given visitor not only in the present but also in the future if they should return.
Data gathered for one visitor can also be extrapolated and utilized to assist others in the future. Such advancements can be exceedingly significant in terms of the optimized utilization of data.
Personalized Data
While this might seem like a far-fetched concept, shaving minutes off of a given person's visit to a lobby or office building, it can make a large difference in terms of both cost and convenience. There is something to be said for making a given guest's experience as streamlined as possible.
It reflects positively on the underlying business or service they are utilizing at a given location. Making it possible to engage visitors in this way amounts to a virtual treasure trove of data that can be utilized to provide services that cater more towards a given client or customer's needs.
The last thing a given person wants is to be numbered, labeled, and added to a given segment or unit in which assumptions are made about them. Such circumstances can ultimately amount to a person feeling like a burden.
Buildings as Tools of Facilitation
In the realm of data monetization, a given office building's property management team can have their cake and eat it too by way of finding practical uses for it.
Ultimately, the property management team's goal is the same as that of a given patron, business, or other entity utilizing their property—efficiency. All parties want to be able to accomplish their goals in a given building and then move on with their day. The idea of a stiflingly long or drawn-out process related to a given business goal is not an appealing thought to a given patron.
There is something to be said for uniting the goals and satisfaction of all parties for a successful solution, and the proper gathering and analysis of data facilitates the goals of all in this way.
Privacy Concerns
While this all seems very innocent, it is important to bear in mind that privacy concerns can come into play when gathering and utilizing big data. If a person is visiting a given building for mental or physical health reasons for instance, then there is a very real concern for that person's privacy. If they are unable to enter and exit a given building without having too much information gleaned about them, they are facing a series of very difficult decisions.
Ultimately the gathering and use of big data is not going anywhere. Utilize it on a macro basis as opposed to a micro basis unless a given person consents to have their data utilized in this way.
Coming Back to the Core Issue
Convenience, and the potential loss of privacy for the sake of convenience, has been a concern in the realm of technology for some time now. One of the ways in which the IT community has attempted to address this concern is through anonymity. As time goes on though, the level of convenience people demand relegates them to a point in which they are virtually guaranteed to lose some level of privacy.
One could argue that there is a balance, but this balance is easily tilted towards privacy violations and useless data gathering. The mechanisms which support the gathering, storage, and analysis of this data are enormous, and bearing this in mind, it becomes clear that change will come slowly and deliberately.
As was noted by the New York Times, big data is most reliable when analyzing things that happen on a regular basis, and not nearly as effective at analyzing rare occurrences. This makes it a tool that (currently) has the most success in a macro sense.