Do you want to move to? Is your current housing situation less than stellar?
If you are ready for a change of scenery, then the first thing you must do is make sure your budget can handle a relocation.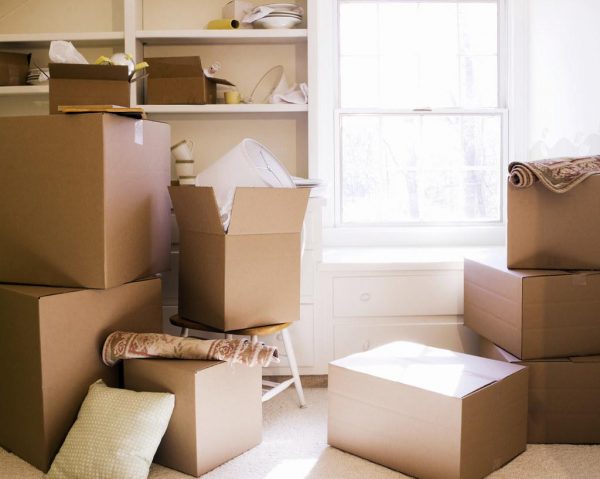 Many factors go into this equation, such as the distance of the move, if you are going to do the move yourself or hire a moving company, the size of your home, and the cost of packing supplies. Your moving budget is a guide to ensure you can afford this feat.
Local Versus Long Distance
Local moves are obviously less expensive than long-distance relocations. The cost of a move is based on the size and weight of household goods.
For instance, if you have a small, one-bedroom apartment, then you will spend about $350 to relocate locally. However, if you have a three or four-bedroom home, then it could cost upwards of $1,500. It takes much less time to unload a small apartment opposed to a big house.
Now, that same one-bedroom apartment would cost about $1,000 on a long-distance move. The four-bedroom home, it could be around $5,000. Why is there such a significant difference in price? Well, first, you must consider the labor. Packing and unpacking all that stuff is going to take time, especially when it's done with care.
Also, staff members need to drive and stay with the things until its unloaded. As far as time is concerned, it's going to take about three to five hours to move a one-bedroom home, but it will take ten or more hours for that large four bedrooms.
Next, we need to look at the distance costs. The average long-distance move is about 1,000 miles. The cost of fuel to get the stuff from point A to point B is a factor. Let's not forget the truck rental, gas, insurance, and other expenses.
Your Moving Date Could Dictate Price
Everyone seems to move at the first of the month. You will find that the price is higher during this time because of the demand. If you are doing the move yourself, then you may have a difficult time reserving a truck because there are hundreds of other people also doing the same thing.
Winter months are a great time to move as far as the price is concerned. It seems like spring through fall is the hottest seasons for movers, so doing it in the offseason can cost significantly less.
Packing Supplies Don't Need To Break The Bank
There are many things that you can use to pack your stuff. Boxes are the most popular and inexpensive option. However, don't go out and pay top dollar for these corrugated wonders. You can get recycled ones from a store in your town.
Packing materials don't have to be bubble wrap, which can be expensive when you need to wrap things from an entire home. Use towels or sheets and other cloth items to wrap your breakables. Plastic bins from the dollar stores can also be a great way to pack heavy items.
Finally, the last thing you should consider is moving insurance. If anything got broken or lost in the move, this policy would cover you. All moving & relocation companies carry insurance to protect their customers' belongings.
Crunching The Numbers
Many numbers go into your final cost for a move. However, there are ways you can cut these costs by being thrifty. If you want to use a moving company, call around and get a few quotes before settling on a particular company.
The more money you save on the move means that you will have more money to decorate your home once you get settled.