Now that you are moving, it is needless to say that your to-do list is long. There are tasks that you need to complete, details that need to be organized and service providers notified.
It may feel like chaos and you may a little nervous about the whole issue. Amidst all that, there are things that you should remember to do.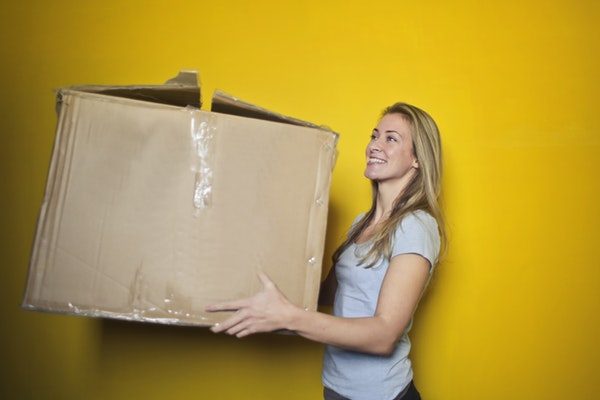 1. Take photos
Photos help to preserve the memories of your old home or office. You can also use them to guide you when you arranging your new place such as when reconnecting the wiring of your electronics and organizing the furniture.
On legal matters, photos can provide evidence of the items you own and their condition in case a dispute arises between you and the movers.
Therefore, remember to take many photos of the old place and of your belongings.
2. Remember to change your address
When you move, you will need a new address where your correspondence can reach you. You don't want to miss your bank statement, utility bills or subscriptions.
Do your USPS change of address shortly before you move so that it can be active by the time you get to your new residence.
Remember to notify banks, credit cards companies, loan providers and monthly subscriptions of the change so that they can send correspondence to the new address.
3. Return and collect items
Due to the hectic nature of moving, it may skip your mind to return some items you had borrowed such as books and movies.
Ensure you return the books to the library and you also pick your laundry from the dry cleaner.
4. Switch utilities
It is easy to overlook utilities when you are moving. Remember you will be required to change utilities including water, trash services, gas, power, and internet when you move houses.
Notify your service providers in your old home to cancel utilities on the day you move or the next day and the service providers in your new home to connect or provide you with utilities the day before you move in.
Remember to notify the service provider a week or two before your moving date to ensure everything is set up by the time you move. In some instances, a technician may be required to activate the services.
You may be dealing with the same service providers and in some instances, you may have to deal with a different service provider in your new area.
This way, you will not be billed for the utilities you have not used in your old home and you will find utilities ready to use when you move into your new residence.
5. Take stock of your items
Take a detailed inventory of your items when moving. This should consist of all the items that the movers will move, a current condition statement of the items and the estimated value of each one of them.
Other than helping you to keep track of your belongings, the inventory can act as proof in the event that your items or damaged or lost while in the hands of the movers