Youth sports have come a long way from the days of stickball and roller hockey. These days, millions of children forge their physiques not on the playground or blacktop, but on well-manicured fields and courts ruled by well-compensated coaches with varying degrees of professional or amateur experience.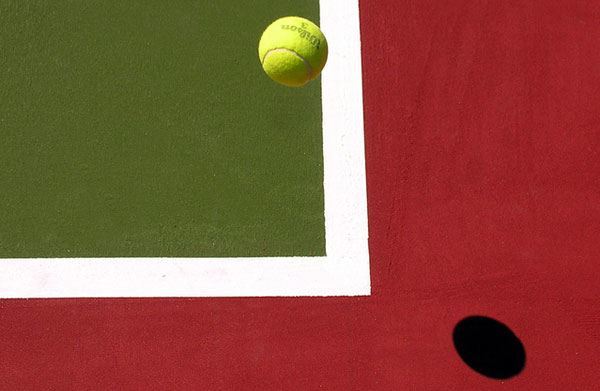 According to CNBC, youth sports is a $7 billion industry — and that figure is rising fast. The youth sports upsurge is driven by a host of interrelated factors, some of which have been around for ages and others of which are brand new: old-fashioned parental boosterism, the rising cost of college tuition (and the rising value of college scholarships), the growth of lucrative professional sports contracts, and a growing body of evidence that organized physical activity is good for growing bodies.
Here's a look at five key things to know about the American youth sports business — and what you can do to take advantage.
Youth Sports Participation Continues to Rise
According to the U.S. Soccer Federation, youth soccer participation has risen more than 30-fold since the 1970s, surpassing 3 million American youths in 2012. That's a huge jump that well outstrips overall U.S. population growth. Other sports have notched similar participation increases, thanks largely to improved marketing and better organization.
The opportunity presented by the tremendous upswing in youth sports participation is self-evident, particularly for those charged with promoting youth leagues. Every major youth sport has a well-funded central office that sets guidelines, directs policy, and raises awareness. These offices, and their local subsidiaries, contract with or oversee a host of professionals: marketers, referees, coaches, managers.
Travel for Youth Sports Is Increasingly Common & Frequent
"Travel" is increasingly synonymous with "youth sports," and the travel industry is reaping the benefits. According to some reports, travel for youth sports is now the fastest-growing sub-category in the entire travel industry. While most of the spoils go to major airlines, service stations and hotel companies, there's also plenty of room for independent lodging operators and restaurant owners to play here. Local independents should coordinate closely with their city or county boosters to take advantage of tournaments, camps and other youth sports events that draw out-of-towners.
Training & Equipment Costs Are Rising
Training and equipment costs are rising far faster than the rate of inflation. That's putting strain on middle class families' pocketbooks, particularly when their kids play expensive sports at a high level. The New York Times recently wrote about a destination quarterback training camp, for instance, that charged $800 per youngster — not including airfare, hotels, food and other incidental expenses. The multi-day camp, held in the Los Angeles area, probably cost each participating family at least $1,500 altogether.
The rising cost of training and equipment is spurring some parents and league organizers to look for creative solutions. Youth sports crowdfunding, for instance, attracts small-dollar donations from second-, third- and even fourth-degree connections, reducing the financial burden on parents. Crowdfunding makes youth sports relevant to local communities, giving even the smallest towns some skin in the game — and, if things go well, pride in victory.
Technology Is Changing the Game
The digital revolution hasn't spared youth sports. Wearable technology makes it easy for players and coaches to monitor their performance on and off the field. Meanwhile, sports training is facing its own brand of disruption, thanks to VR goggles and similar consumer tech devices. The batting cage might soon be a thing of the past, kids.
Parents Expect Results
More than anything else, the promise of a profitable exit drives parents to enroll their kids in competitive youth sports leagues. With the cost of college tuition rising at twice to three times the rate of inflation, it's no wonder that cash-strapped parents look to elusive athletic scholarships and pro signing bonuses to compensate them for years of their hard-earned time and money. Of course, the odds aren't great — the vast majority of youth athletes never receive financial compensation for their efforts. But it's nice to dream.
What Does the Future Hold for American Youth Sports?
Youth sports have come a long way since last century, pushed by evolving science around child development and pulled by an increasingly lucrative professional sports industry. But anyone who says that youth sports have reached any sort of apex is fooling themselves. In the future, travel soccer, baseball, basketball and hockey leagues are likely to be even more central to the American youth experience than they are at present — and even more lucrative for the army of coaches, support staff, equipment makers, transportation providers, hotel operators and others who keep the industry humming.
Does your kid play youth sports? Are you involved with the youth sports industry in any other way?