When faced with a financial setback, you can ask for help from a moneylender. Moneylenders are lending companies that avail money for borrowers with few approval requirements. There are several active loan services in Singapore, so choosing the right one can be challenging.
Also, you must be careful when deciding on a lender to avoid future inconveniences such as scams, delays, and financial loss.
To make an informed choice, you need to collect enough information on the lending company before you sign on the dotted line.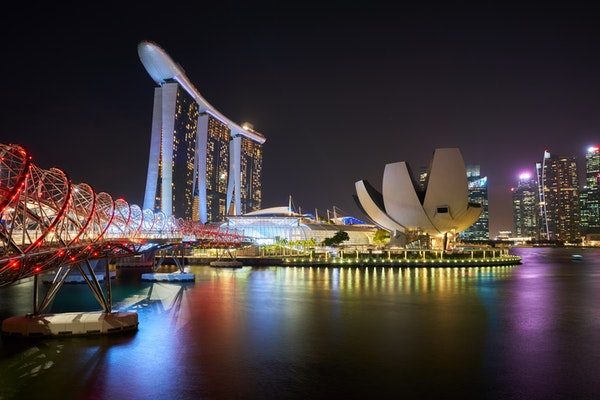 Below are some of the things that you should consider when looking for reliable moneylenders in Singapore:
Credibility
One of the most crucial considerations when choosing a moneylender is ensuring the lender is credible. Not all moneylenders in Singapore are legit, and borrowing from them puts you at risk of being duped.
You can establish the credibility of a lender by looking for licenses to offer this service. Legit money lending companies have the approval of the Ministry of Law Singapore, and they are licensed.
Getting a loan from a licensed moneylender in Singapore protects you from fraud, and if there are errors in the transaction, you can get legal help. You can also confirm credibility by going through the lender's website to check the reviews and testimonials from former clients.
Experience
The right lending company must have a background in the lending service. Experienced lenders have been in business for long because they offer quality services and have a solid reputation. Additionally, they have better skills and knowledge in handling various borrowing scenarios, so you are sure of a satisfactory process.
Therefore, check the number of years the lending company has been operating during your research.
Application and Approval Process
Lenders require borrowers to fill out an application paper and wait for approval of the loan. The approval process might take a while, depending on the lending company you choose.
If you need the money urgently, make sure you borrow from a prompt and fast moneylender. Also, find one that does not give too much paperwork to save on time.
Interest Rates
Moneylenders earn from interest acquired from loans. Interest rates differ conditional to the type of loan, urgency, amount, and the lending company.
However urgent need the money, make sure you confirm the rates to avoid incurring losses when repaying. You should compare the rates by different lenders and assess whether you can repay the loan with interest.
Look for ones with favorable interest rate and without extra or hidden charges.
Flexible Payment Plan
Before borrowing, always inquire the expected repayment plan and terms. You may be obligated to repay the loan in a short or long period. Make sure the company you choose offers a suitable repayment plan that you can meet to avoid a debt crisis.
Responsiveness
A suitable lender should let you know when you will receive the money and inform you of any delays in advance. They should also respond to your inquiries and concerns that come up during the application process.