We all know this part, he dropped out of Harvard in 1974. Then in 1975, he co-founded Microsoft with Paul Allen. Now entrepreneur Bill Gates is one of the richest men in the world. He is currently living in the present but his ideas live in the future.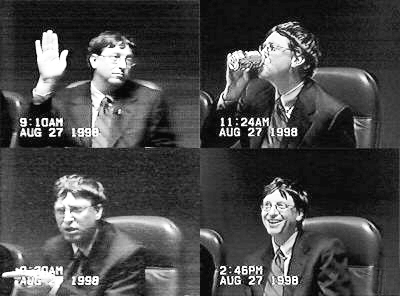 How was Gates able to steer his company through the volatile ups and downs ever-changing technologies? What can we learn from the successful business strategy they used?
By looking at what Gates did, there is great opportunity to understand and learn to:
Grow your business and
Distinguish yourself from the average business CEOs
Even though he may not be the wealthiest man in the world and retired from his role as the Microsoft's CEO, Gates has a lot of successful business strategies to learn from.
Here are the five innovative business strategies to help you kick-start your business:
Have a Precise Clear, Big Vision
How many times have you heard this? Well, that's because it is that important! Starting a business without a plan is already a failed business. So you might as well know this before anything else. No doubt Bill Gates' vision is a strong prediction:
By 2035, there'll be almost no poor countries left in the world.
How's that for a future plan?
The question is:
What vision is steering you in your business?
How are you inspiring your partners (if any) in grasping your vision?
How are you being inspired and inspiring others to kick-start that business?
The point of starting your business is not to fail, especially not at the beginning. So like Bill Gate, have a huge future that will benefit the world you'll live in.
Make Careful Deliberate Choices
When developing a strategy for a business, you'll normally encounter hear things like:
What's the most important?
Where are the big opportunities?
What needs to be fixed?
What should be done to fix it?
And most of the times, 95% will be in force. But it's not possible to accomplish everything, so how do you choose where to focus and where to leave for the near distant future? Here's how Bill Gates is handling where to focus.
The Gates Foundation, of course, is overwhelmed with lots of requests to support valuable projects. The foundation takes a keen look at health disproportion to improve the quality of life for every person on the face of the earth.
Gates explains it as this,
"Why a person from a poor country is so much worse off than somebody from a country that's well-off"
One of the things they've discovered to be the main cause of health inequity is an infectious disease such as polio. Factors influencing these diseases are education, immunization, and nutrition. So this is where the Gates Foundation is focused. Gates explained,
"The majority of the foundation's money goes on a finite number of things that focus on health inequity"
Here's the basic idea: focus your resources where they will have a bigger impact. That means saying no to good ideas and insist on not doing them.
Use Your Strengths
Jeff Goodell asked Bill Gates on how he decides to center his energy and time. He responded,
"I want to focus on things where I think my experience working on innovation gives me an opportunity to do something unique."
He continually emphasized on how technology is used as an important tool in the foundation efforts. He is particularly interested in tapping into his particular tents.
What strengths do you possess? What strengths does your company have that gives you the upper edge over the competition. This should help you determine you determine your business strategic focus.
Understand Your Business Environment
Gates demonstrates a deep understanding of the context of issues he deals with and the roles of people involved in the role of hindering polio vaccination programmes,
"… it is true that we'd be done in Pakistan if it wasn't for politics – the intentional spread of misinformation about the vaccine and its benefits, as well as attacks on the people doing the work."
To the difficulties of initiating action against climate change,
"One of the reasons its hard is that by the time we see that climate change is really bad, your ability to fix it is extremely limited… the problem is latency. The carbon gets up there, but the heating effect is delayed."
Make sure to take considerable effort to know which environment to operate in.
Don't Forget your Fundamentals.
The Gates Foundation uses satellite maps to estimate the number of population. But the foundation also focuses on basic things needed from basic needs to decent needs such as functioning toilets.
Always focus on what's ahead, and not reason back. Be determined on where you want to go with your business and stick to the plan.
Author Bio: Adjei Ernest Atta is a writer, life strategist and business management expert. He believes that it's never too late to plan for a better future-and that with enough commitment and a strong desire. He loves to give to give back to the society. He also helps in affordable job boards to post jobs in Ghana.