A guest post by James Adams. If you wish to write one, check out the guest-posting guidelines and details.
One of the attractions of the WordPress blogging platform is its ability to be very easily monetized through advertising. Whether you use pay-per-click advertising, affiliate marketing, or your own system, there are many ways you can generate revenue from a WordPress blog.
Fortunately, the flexibility of the WordPress platform allows for the use of plugins that can make the implementation and management of advertising campaigns simple, and effective. Here nine of the best WordPress ad managing plugins that can successfully generate revenue from your website.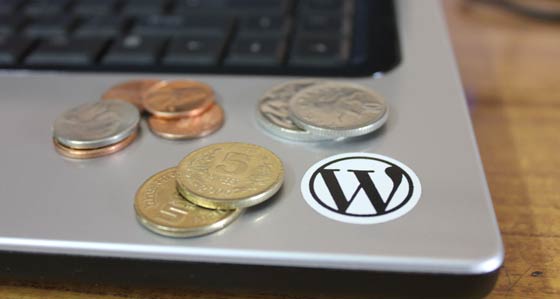 This WordPress plugin floats at the top of your blog pages and stays in place as you scroll down the page, making it constantly visible. The extra exposure of your ad will attract more clicks and convert more sales.
All in One Adsense and YPN works with Google's Adsense ads and those from the Yahoo Publisher Network (which is soon to cease serving ads) to insert advertisements on the fly. No matter how many posts your blog contains, this plugin can handle advertising in them all. This plugin allows you to set where your ads are located on the page and customize them with HTML and CSS coding.
By allowing for the automatic scheduling of advertising starting and ending times, WP125 introduces a high level of automation for bloggers. This plugin also counts clicks and allows you to store old ads so they can be re-enabled when necessary. WP125 supports the use of 125×125 advertisements only.
This plugin lets you insert text, HTML, and CSS code before and after each blog post or page, letting you customize your advertising using text messages, links or image based messaging to drive traffic to your advertising partners.
For a full advertising solution that rotates AdSense advertising, as well as those from other networks, look no further than Advertising Manager. This plugin enforces the compliance with the pay-per-click rules while ensuring that all your ad campaigns are getting good exposure. Installing this plugin is a breeze with its import function and management for all the top advertising networks is built in. You can use Advertising Manager to place ads inside posts and pages or you can use its widget to insert ads into your WordPress sidebar.
Sites that sell paid sponsorships will find Sponsor Ad Management to be a lifesaver. This plugin tracks performance and exposure of each ad. In fact, this plugin enables an entire framework for setting up and managing a sponsor ad campaign on one blog or across multiple blogs. You can configure advertising banners to operate in pay-per-click, pay-per-impression, or even pay-per day advertising models. This plugin features scheduling and many other customizable options that can make your advertising program a success.
7. WP Tag Ads
WP Tag Ads takes an innovative approach toward blog advertising by actually using your tags to promote eBay items (you must enroll in the eBay partner program for this to work). The plugin scans the content of your post or page and attempts to display relevant advertising from eBay's network. This is a great way to implement and eBay sales campaign.
8. ISIS Ad Management
Add drag and drop functionality to your advertising efforts. With ISIS Ad Management you can order and reorder advertisements with your mouse, making the organization and maintenance of your advertising campaign an easy task. This is a widget-based plugin, so you can only use this if you have a widgetized WordPress theme in use.
OmniAds brings unprecedented flexibility to your WordPress advertising campaign. This plugin may be too complicated for some newbies, but moderate to advanced webmasters will appreciate the ability they have to use complicated syntax-based rules to fine tune their ads. This plugin allows admins to inject PHP and HTML snippets to govern the appearance of ads, while the plugin itself has powerful features such as referrer-based ad display that can enhance the revenue stream for any blog.
The All in One Solution (with Support) – OIOpublisher

If you are looking for a serious solution and need quality support you need not look any further – OIOpublisher is all you need. OIO automates all your ad management needs, like pricing your ad slots, designing banner and link ads, ad rotation, managing sale of ad and review spots. It is a complete package and comes with great support. Get it Now!
[Update] Million Clues readers get a flat $10 off when you purchase OIOpublisher, HURRY!! (coupon valid only till the end of September 2014!) use the code: GOLDEN-MCOFF
The Guest Author is a blogger and designer working with a UK based specialist in office supplies such as the HP 338 ink cartridge. He is a contributor to the CreativeCloud where he enjoys writing about design and advertising.