Gadgets are judged on the basis of a variety of factors today. The intense competition to perform assures punctilious judgments. One of the key factors is efficiency.
Apple has set a benchmark in terms of performance and therefore has the required efficiency that is the best in its class to boot. So, what if you want to increase its productivity to get even better results? Well, that is a very legitimate desire to have.
And with this list, we want to help you increase your iPad's productivity with the help of iOS features.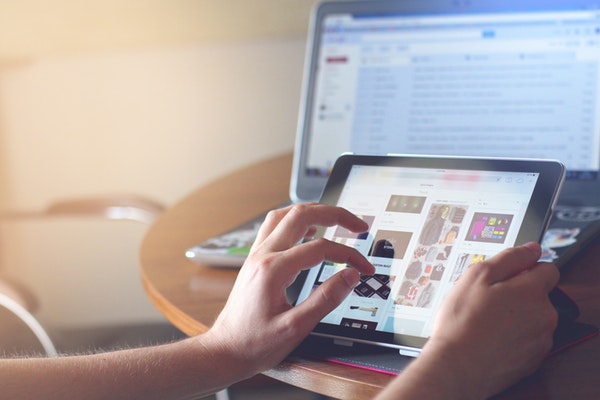 1. Making the Best Possible Use of Widgets
Widgets are quite a fancy and also a utilitarian feature of tech gadgets. Now with the iPad, widgets can be used to economize and increase productivity. They can be organized better than their last versions and provide greater details into their source apps and can even provide glimpses into any additional ideas you might have about your apps.
2. The Notifications Feature
The Notifications feature holds potential to be a major boost for your iPad's productivity. Especially after the updated status it has received thanks to the newest versions of Apple's gadgets and their technologies.
The notifications feature helps the user tie in to a lot of secondary applications like Facebook and Uber and helps them receive the newest updates about the happenings on these apps without ever logging off from the task they might be executing currently.
3. Linking the Desktop and Documents Options Together
This is another feature that helps increase your iPad's productivity through sheer decrease in time consumption during functioning. Increased back-up options, and boosted efficiency are other advantages.
The linking, along with tying itself to additional ideas, incorporates the principle of easier switches and you do not have to take the help of software like Workflow to save files and access them from other places, especially if you install Apple idiosyncrasies like Sierra.
It also saves a lot of time once you are used to this functioning, and provides greater security is you lose or misplace files.
4. Mechanical Access to Device Keyboard
A lot of people during the gradual evolution from physical keyboards to touch pads and screen keyboards have struggled significantly with operating in a way that gives them desired results. And Apple with its latest features on appliances has worked towards alleviating this problem to some extent.
It allows users to access the keyboard physically and introduce major modifications to tweak the keyboard's functions to suit their needs. You can now apply spaces, change languages and give commands through the physical access keyboard on your iPad.
5. Two Vistas in Safari
This feature of Apple's is so cool and high tech that it almost looks like a part of a sci-fi movie. With this feature, you can have visibility of two different applications on your device at the same time and it gives a huge bolstering to your efficiency in terms of the time saved alone. Furthermore, you need not go through the annoying procedure of having to switch between screens and lose your flow in working.
The most recent iOS features of Apple while built to profit mostly the phone, works wonders on your tablet as well and you can hugely increase productivity if you master a few hacks. While we have tried to do a good job of compiling a list of those here, there can never be an exhaustive one as the hacks are too many to be discovered all at once – new ones are always coming up for you to discover, and amaze everyone with.
Here's to hoping you have a very fun time doing that, and cement your position as a tech pro in your neighborhood.
Cheers!