A guest post by Melissa Tamura. If you wish to write one, check out the guest-posting guidelines and details.
If you have a blog and you're like me, then you're constantly looking for methods to both drive more traffic to your website and build your larger network of readers and subscribers. Odds are that you've come across social networking, and perhaps you even have several profiles on the different social media websites.
I've recently discovered that when you combine the power of social media websites with WordPress, it's a guaranteed way to boost visits to your blog and increase your reader base.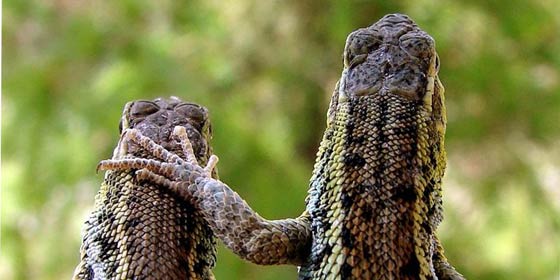 Here's a look at 10 of the best social media plugins I've found for WordPress that have been tested and proven to help immensely.

1. SocialGrid – SocialGrid is a widget that helps make it easy to include and manage links to your own range of social media profiles. After you enter in the details for each social network, it will display a list of them on your WordPress blog.
2. Social Media Page – This plugin will include a link list to your various social media profiles on a certain page or post of your preference by means of a simple tag. A widget is also available, which means that you can conveniently show this list of links wherever you choose on your blog.
3. TweetMeme Button – With this plugin you can add the retweet button to your blog to encourage your readers to promote your content on Twitter. The TweetMeme Button also displays a live count of the amount of times the post on your blog has been tweeted by others.
4. Twitter Tools – This plugin makes a link between your Twitter account and your WordPress blog. Twitter Tools makes it possible for you to integrate your tweets into your blog as both posts and digests, as well as make new tweets on blog posts directly from WordPress.
5. Twitter @Anywhere Plus – If you want to add Twitter @Anywhere to your blog, then this is the perfect plugin for you. You can easily enable the @Anywhere features, including Auto-linkification of @usernames, Hovercards, Follow button, Tweet Box, and Retweet button (Tweet Box with Lightbox effect).
6. AddToAny: Share/Bookmark/Email Button – It's important to make sure your readers can quickly share, save, bookmark, and email your posts and pages using any social bookmarking and sharing service, and AddToAny helps them do exactly that. In addition, the plugin features a customizable Smart Menu that places the services visitors use at the top of the menu depending on their specific browsing and usage history.
7. Buzz Roll – Google Buzz is one of the latest social networks, and it's an excellent idea to incorporate it in your WordPress blog so that your readers can quickly share your content. This plugin displays a Google Buzz Button with a comment count and comments on each blog post.
8. Facebook Social Widgets – This collection of widgets is hosted by Facebook, which means that the displayed content is personalized for all visitors to your blog that are currently logged into Facebook. The variety of customizable widgets consist of the Like Button, Activity Feed, Recommendations, Like Box, Facepile, and Live Stream.
9. Social Traffic Monitor – Social Traffic Monitor is a plugin for blogs that is designed to analyze your incoming traffic for any activity coming from social media websites. This is particularly useful if you are interested in knowing which social networks are the most popular with your readers.
10. Intense Debate – With this plugin you can easily boost and promote discussion on your WordPress blog. Intense Debate includes useful features such as comment threading, user reputations and accounts, reply-by-email, comment voting, and Twitter and Friendfeed integrations. These features greatly enhance the user experience, as well as increase traffic to your blog.
What are some of your favorite social media plugins for WordPress that you have found to be useful? Share with us in the comments!
The Author, Melissa Tamura writes for the Zen College Life online education directory. She most recently ranked psychology colleges in the USA.