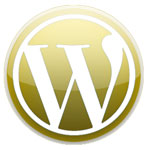 Every WordPress user use plugins, but there are some plugins that everyone use. They make through the entire recommended plugins list. Here are 5 such plugins that you would have seen in every other lists.
So why posting them here?
These plugins are so simple and light that the WordPress team should consider including them in the WordPress core. If you have missed any of these, use them; else consider this as an email to the WordPress team!

Dear WordPress – How about adopting these plugins?
No Self Pings
Right as the name says, it blocks the self pings. Without this plugin, whenever you link to your own post, a trackback would be sent, which doesn't often look good on the pages.
Maybe under Settings > Discussion there should have been an option to disallow self pings 😉
Comments is what a blog is, it's bad that WordPress core doesn't have this plugin. When you write a comment, you would like to hear what others tell about it, why can't we have it included in the WordPress core?
RSS Footer
The RSS Footer plugin simply adds a piece of specified text or html to the footer of the RSS feed. This text do not appear on your post, but will come in the RSS feed. Mostly this plugin is used to fight content scrapers.
Well, Blogger has this one right in their software. So essentially, this is something that WordPress misses.
FeedBurner FeedSmith
Feedburner has grown as a standard for RSS Feeds. Either people use it or they do not, I haven't noticed a third service for RSS feeds. Feedburner simply redirects the default WordPress feed to the Feedburner feed so that you can track every subscriber.
Blogger has this functionaliy inbuilt, WordPress, am I asking too much?
Top Commentators
I am a bit skeptic about this, but it shouldn't be so hard for WordPress to include this as a widget. Just a sorted list and a plugin can be saved!
Plugin authors, no hard feelings. The plugins you made are so cool, that I think you must be adopted.