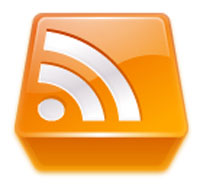 RSS is one of the Web 2.0 jargon for many. This guide will answer:
What is RSS?
What is feed?
How to decide when to choose RSS or Email Subscription?
If you know the first two answers already, press the fast forward button.
What is RSS? What are Feeds?
RSS is Reader Subscription Service!
Well, I just made up that one! From the webmasters point of view it is Really Simple Syndication, but technically, RSS is Rich Site Summary. It's a comprehensive summary of the contents of the site which includes all the links and images. Before you understand how RSS works, you need to know what a Feed is.
A Feed is basically a file which contains only the content of a webpage with no CSS and extra styles. You visit a site for the information that the page has, not to see the site design and that's exactly what a feed has. It has all the information that you want. (Wanna digg deeper? Read more about RSS and Feeds here & here )
To subscribe to a blog via RSS, one need a RSS Feed Reader or otherwise called a RSS aggregator. RSS Reader is any software that can process the feed and present in a readable form. There are both offline Readers like RSS owl and online readers like Google Reader. Offline readers have to be installed on your PC, but you can download the updates and read them offline. Online readers work like your email account. It's a place where you can find all your feed updates online. Here is a good list of RSS Readers.
In Email subscription, the feed is composed into an email and mailed to a specified email address. Usually publishers (including me) send updates once a day on those days when there are any updates. So if there are no updates, that means, you get no email.
Making the Right Choice…
RSS subscription is like a Post Box service. You have to go to the post office (the RSS Aggregator) to get your mail (updates). On the other hand, Email is home delivered. Updates are mailed right into your inbox. So the choice depends on your habits. But here are some tips that will aid you making a choice.
If you are not in the habit of checking RSS Reader regularly, then use email subscription for the blogs that you closely follow.
Email newsletters are often sent from the publisher's mail address, so use email if you wish to comment on the posts directly as replies to the email.
If you subscribe to a large number of blogs, use a RSS aggregator, because it helps you organize your subscriptions.
For sites like Giveaway of the day, which brings you free software only for a limited time, use email subscription. But if you check your feeds regularly, then RSS is better.
Feeds are updated right about when the blog is updated. But Emails are sent only once per day, with all the updates till that time. You can stay abreast with the hot updates with a RSS reader. Set the RSS Reader to auto update every half hour and you are never gonna miss any hot news.
Some blogs host huge giveaways every now and then. The basic criteria will be subscription via email. If you are into such stuffs, try your luck with an email subscription.
For blogs that are not updated every day, choose email subscription. Then you don't have to keep checking the RSS reader for any updates. Since they are updated very rarely, you don't have to worry about an over-flown inbox.
As a Thumb Rule: Use RSS, if you have lots of blogs to subscribe to, else use the email subscription. It's up to you!
What's your Decision?
So that you have made your decision, now its time to take action!
Share your views on how you make the choice between RSS and Email. I use Email for those blogs I love reading everyday because I love reading emails. For all other blogs, I use RSS which I read once every 3 days.