Choosing a host is one of the BIG decisions you make with regard to your blog. The host is important because it affects the very performance of a website. Changing hosts often is not practical, so you got to make the right choice.
Unfortunately, very few people have tried more than a couple of hosts, so every person you ask for a recommendation would give you a different answer. Probably you end up with the same host that your friend uses.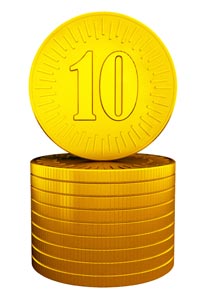 What if you could pass a piece of paper around and ask all your friends to rate their favorite host on various parameters, say Uptime, Support, and so on? Take a look at Web Hosting Geeks.
Web Hosting Geeks is a Hosting Rating and Reviewing service. Various hosts are grouped into different categories and users can rate them on nine different parameters (Tech Support, Customer Support, Software, Traffic, Reliability and Uptime, Space, Price, Quality, and User-Friendliness). Also a custom review in words can also be added.
The Homepage features a list of Top Ten Web Hosts of 2009 based on user ratings. The sidebar links will help you choose the right one for you. For instance, if you are looking for the best VPS hosting, just look around.
Something more interesting is the way various Hosts are grouped (see them on the left sidebar). Hosts with Free Google Adwords, Free Yahoo Marketing, and if you care for the environment (which you should do), there is a list of Green Web Hosting providers. Green Web Hosts uses Renewable Sources of energy like solar power or wind power, adopt measures to reduce CO2 emissions and recycle waste. Cool huh?
Web Hosting Geeks also have a pretty good knowledge base for the beginner. Starting from their homepage (below the fold) is a general introduction into various types of website hosting. Also you will find some good articles. Which Web Hosting is good for you, and How to make Money with Web Hosting are two articles that I choose to read and found some new tips.
They also maintain a Blog sharing tips of all kinds, SEO, CMS's and other stuffs that interests every webmaster. The Blog, as well as the ratings are updated regularly.
Wish there was an interactive form that recommends the right host for you based on the options you choose. Like, if you are looking for a Green Host for under $10 p.m. with free dedicated IP and free domain, you would enter your options, click on submit and you would get a list of hosts matching your criteria sorted based on their rating. But you can't ask for everything, or can you?
Hope you find Web Hosting Geeks useful. Good luck choosing your web hosting partner!