A guest post by Lauren. If you wish to write one, check out the guest-posting guidelines and details.
Blogging communities are often very cohesive, and can sometimes even feel like a second family for you. With this cohesiveness comes a passion for the subject matter—whatever content unites you with other bloggers in your niche—and with that passion comes, sometimes, disagreement with fellow bloggers. These disagreements can range from a casual jesting back and forth to a full-out flame-war, in which each side trades harsh arguments.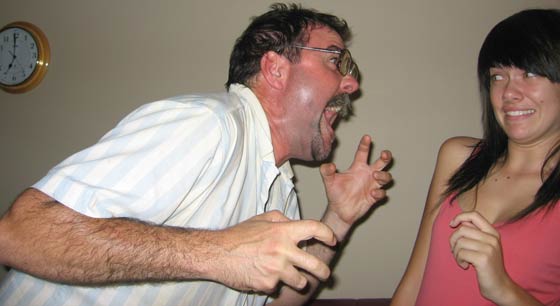 Hopefully, you've never experienced something like that; however, odds are you have found or will eventually find yourself on the receiving end of a leveled, logical critique of some of your ideas.
Here are some things to consider as you prepare a response to the criticism.
Keep Your Emotions in Check
The biggest, most important thing to do is to keep your emotions in check. If the criticism was maturely delivered, then you should respond accordingly. If, however, the criticism was purely personal and immature, then it's best to ignore it: don't feed the trolls. Remember, many members in the blogging community of which you are a part strive for the same thing: to improve the community. This means that many of these disagreements arise because everyone is trying to find a solution to the latest issue. It's not personal, so you should keep your emotions under control as you prepare a response.
Attempt to Understand the Criticism
Next, try to understand what exactly the criticism means. See if you can restate the criticism in your own terms. Look for the main point of the criticism, and look to see if you can find evidence that the critic has included to support his or her argument. If you cannot restate the critique in your own words, then chances are you don't have a solid grasp of what exactly the critic meant. At this point, you should ask the critic to clarify some of what he or she said.
Draft a Response
Once you feel comfortable with your understanding of the criticism, then you can begin to draft a response. Try to use language that is not confrontational, but that still makes a firm argument. Also, be open to shifting your position if you see something that makes sense in the critic's logic. Showing that you can be firm, but also open to other positions is a great way to advance the discussion towards a solution.
Wait and Revise
This is an important step because it forces you to avoid publishing a piece that is written hurriedly and passionately. Take a break from the situation and go for a walk or watch television. After some time away from the argument, come back and reread what you have written. Does it seem thoughtful and balanced? Or does it seem illogical and defensive? Make the appropriate revisions and then get ready to publish!
Press Publish
Finally, you can publish your response. Depending on its length and the nature of the discussion, whether or not the discussion is fast-paced or drawn-out, you can publish it in a comments section on another blog, or you can publish it on your own blog and link to it.
Don't forget to follow-up on the discussion!
The Author, Lauren Bailey is a freelance writer who particularly enjoys writing about online colleges. She loves receiving reader feedback, which can be directed to: blauren99[at]gmail.com.