A guest post by Deborah Dera. If you wish to write one, check out the guest-posting guidelines and details.
The decision to become a full-time freelance writer was, for me, not very easy. Don't get me wrong. I wanted to quit my job. I even needed to quit my job (so says my sanity). But I simply couldn't figure out if it was possible from a financial standpoint.
Once I felt I was in the position to at least keep a roof over my head and food on the table, I made the plunge. I learned quite a bit in the months following – especially in terms of money management. Let's face it – bloggers and writers don't always get a weekly or bi-weekly paycheck and things can get a little tight. Here are a few things that may help to alleviate some of your financial worries as you work towards launching your freelance blogging or writing career.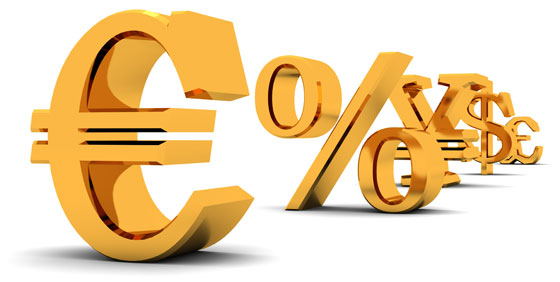 Build a Savings
Everyone recommends building a savings before quitting your corporate job for freelancing. Some recommend having at least 6 months of savings in the bank. I was so desperate to get out on my own that I completely disregarded this advice. I survived – barely – but I do wish I had saved at least a month or two more before taking the plunge. You are not the exception to the rule. You will need money to pay your bills, so make sure you have some on hand.
Ditch Unnecessary Expenses
The life of a freelancer can be glorious. You might love heading out to Starbucks each morning, grabbing a cup of coffee, and utilizing their WiFi connections (paid or free, depending on where you are located) to start your day. The problem is that each trip to Starbucks is costing you money – money you probably don't have. You're wasting, on average, $5 – $10 per morning. Money you could be using to pay your electric bill, buy groceries, or put gas in your car.
Revisit Your Ability to Trust
Do you trust everyone who recommends a product or service? If so, stop. When working online it is very difficult to tell the difference between the good guys and the bad guys. This can become incredibly problematic. In my case, I became sick with "shiny new object syndrome" and wanted to buy every product that promised a quick income – one after the other. Soon enough, I was spending all of my profits instead of saving my money or reinvesting it into marketing or growing my existing business.
I stopped at the cash I had on hand but others will tap into their credit cards and create extra debt to keep up with "trends." Don't do it. If you must buy a product, wait 24 hours after reading the sales page before purchasing. This will give you time to determine whether or not you really need what you think you want.
The decision to launch a freelance blogging career is one you should be commended for. You have a ton of work ahead of you. Just make sure the work you are doing isn't counterproductive – creating debt instead of sending you further along the path to financial freedom.
The Author, Deborah Dera is a full-time professional writer specializing in personal finance, credit repair, bad credit loans, bankruptcy, blogging, and search engine optimization. She is the founder of Write on the Edge and provides unique content creation solutions to business owners looking to brand themselves online.