It is rightly said that a blog grows in levels. You climb a couple of steps and then comes a plateau. You stay there for a while, going to the next plateau is twice as difficult.
For a considerably long time, I was stuck at a plateau, in terms of RSS readers and traffic. Adsense is no longer a concern, if you might have noticed, Million Clues is now Adsense free. Going Adsense free is not going Ad free, I am experimenting with static ads and affiliates.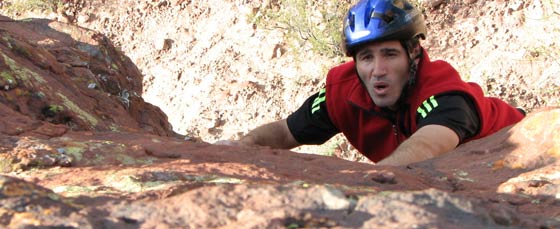 Planning is vital for any progress, here I expose my current strategy to take this blog to the next level. Your suggestions are most welcome.
A Post A Day
I have heard that blogging daily makes a lot of difference. Some Logic – People see you every day in their reader, reading your blog becomes a part of the daily activities. More posts = more pages, more keywords, more traffic?
I have been doing this for the past three weeks, and I hope to keep going. Having a time-table helps me prepare for the days post.
Right now, I am experimenting by posting them at different times of the day (thanks to the scheduler in WordPress) to see if that makes any difference.
Well, coming up with long and deeply researched articles is not practical (given that I had to spend my day in college), so the plan is to do longer posts on holidays and shorter ones on other days.
No, I wont be writing to for writing's sake, as always, if there is nothing worth saying, I don't mind breaking the plan at all.
Comment Wherever Relevant
Comments bring traffic, gain backlinks and above all, Comments helps in networking. Being active on Twitter helps me find interesting posts to comment on. I try to leave as many relevant comments possible wherever I go.
A Firefox Add-on, Autofill Forms help me fill out the comment forms easily. Saves a bunch of time, you can get it here. Thanks @theAnand for sharing it with me.
Related: How to get Quality Traffic by optimized Commenting
Be active on ReTweet Groups
I have memberships in a bunch of ReTweet Groups; I used to be a dormant member. I have started getting active on a couple of them and wish to join more of them as well. Such groups helps in networking well, plus they help you push your best articles on Twitter.
If you are the moderator of any such groups, I would like to join in, get in touch.
Massive Guest Blogging
Daniel of DailyBlogTips presented an interesting idea of how guest blogging on many blogs in the same week can increase the returns from those guest posts dramatically.
I like the mass guest blogging strategy because it creates synergy. That is, the results you will get with the 20 guest posts packed in a single month will be larger than the results you would get if you were to publish these same posts scattered through a longer period, say one or two years.

Why is that? Because when people see your name (or the name of your blog) everywhere on a short period of time, they start wondering what the fuzz is about, and they get curious or motivated to visit your site and possibly to subscribe to it.
A reader following a popular blog in a given niche is highly likely to be following other popular blogs in the same niche as well. If you can manage to get your posts published on a number of blogs in a short time, the reader gets to see read your post on all of them (before he/she forgets you). That reader is more likely to come over to your blog and/or add yours to his RSS reader as well.
I am hoping to do that in the last week of April, once its done, I will let you know how it went.
I hope I can stick to the plan as long as possible, seeking your cooperation and suggestions.