A guest post by Corry Cummings. If you wish to write one, check out the guest-posting guidelines and details.
When copywriting content for your blog, you should remember that not only is it what your visitors will read, but also what will get them to your blog in the first place. Effective copywriting makes use of search engine optimization, also known as SEO. The goal of SEO is to make your content rank better with search engines.
Most Internet-users want to find content quickly and easily, and so will only click on the first few search results. Effective seo copywriting helps make sure your blog and its content rank high with search engines, making it much more visible to anyone searching for your keywords. Here are some tips on copywriting your content for your blog more effectively.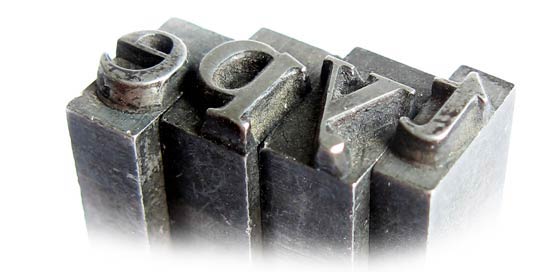 1. Keywords
The most basic and effective ways of making your content more noticeable to search engines, and therefore to potential visitors is to make use of targeted keywords. The best way to do this is naturally weave common keywords into your content. Using topic-specific keywords attracts visitors who are looking for the kind of content you have to offer, whereas generic keywords may attract visitors who are completely uninterested in the subject of your blog.
2. Write for the Internet
Most visitors are unwilling to read large blocks of text. Try to keep your content in small, concise chunks to make for easier reading. Keep in mind that your content is online, and not in a newspaper or book, and thus will be read in a different way.
3. Make Your Content Scannable
Writing several small paragraphs separated by informative headings and subheadings makes your content easier to scan, both for readers and search engines. Most visitors will not read an entire article, but rather attempt to immediately locate the content they want. Accommodating this helps avoid visitors who will not take the time to read a lengthy article for one piece of information, as well as making your pages easier for search engines to index.
4. Encourage Feedback
Encouraging your readers to leave comments, ratings and other forms of feedback can provide various benefits. For instance, it can help you identify what topics your readers are interested in, allowing you to more effectively target your content. Increased feedback also helps draw more attention to your site, especially if you are able to develop a sizable community of active users.
5. Keep Writing Simple
While usually intended to attract readers, writing that is too ornamented or contains too much filler can turn off readers. Avoid unnecessary sentences and cut down on adjectives. Most visitors are not reading your blog because it is entertaining, but rather because they are seeking valuable information. Having too much filler means that your reader has to search through more text to find the information they need. Simple writing helps keep readers happy by making it easy for them to find what they are looking for.
6. Cross-link
Linking related blog posts to one another can help increase traffic for both posts. If a post you write is relevant to an older post, link to it. If a reader finds the new post particularly valuable, they are likely to click on a link to similar post. Cross-linking can also help SEO by helping search engines identify the topics of your pages.
7. Focus on Your Audience
Although it may be tempting to simply fill your content with keywords, it will generally make it more unappealing to visitors. Search engines are increasingly able to detect relevant content, and will filter out writing that is trying to rank high based on keyword density alone. Provide content that is valuable to your audience and will keep them coming back to your blog. Returning traffic helps your website's ranking, so meeting the needs of your readers is one of the best ways to improve traffic.
8. Provide Quality Content
Ultimately, your goal should be to provide informative content that is valuable to your readers. One of the best ways of doing this is hiring professionals who specialize in article writing services. These services will help ensure that your content is well-written, accurate, SEO optimized, and most importantly, worthwhile for your blog's visitors. Copywriting services can provide you with content that is original and valuable, allowing you to focus your time and energy on other aspects of your blog.
The Author, Corry Cummings is the owner of Content Customs, a content creation company that specializes in high quality web content writing services. He also runs a blog over at Content Customs, which is managed and written by one of the head writers of the company.