A guest post by James Adams. If you wish to write one, check out the guest-posting guidelines and details.
After establishing a successful blog, blending in with the community will keep it relevant and help it to mature with a constant stream of visitors and income. To become integrated with the community, however, bloggers must learn networking skills to get to know other players in the business and to get others to know them.
Unfortunately, many bloggers become like cave dwellers, seldom departing from the comfort zone of their own projects and rarely interacting with other people. If you are interested in networking with the community, but do not know how to get started, here are seven networking tips that you can use to find like minded bloggers.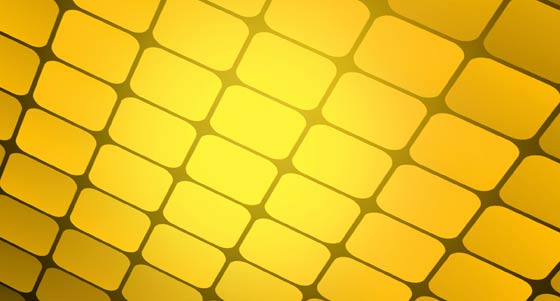 1. Comment on high traffic blogs: Perhaps getting your name out will lay the best foundation to a networking effort. By letting people see your name and see that you participate in community discussions rather than just looking for links, you will work your way into your niche community. This approach will not result in instant success, but over time you will become a solid element of your community that develops natural link support.
2. Be sincere: With so many bloggers out there trying to make a quick buck, many established bloggers shy away from newcomers because they know that they want links for their own block without any real interest in giving to the community. Sure, you probably want to build your blog, but see if you can find the desire within you to be a team player. By exhibiting a genuine interest to make meaningful contributions in the community, you will earn respect over time that will ultimately boost your own personal efforts.
3. Provide unconditional links: Rather than emphasizing your desire for links on other Web sites, try linking to other players in your niche from your site without any conditions. Add two or three links to every article you post. This will add value to your posts while taking steps to integrate your site. Unconditional links will get you noticed too because almost everyone pays attention to links that lead into their site.
4. Work with small blogs: The huge players in your niche may take years before they ever will acknowledge your existence, even if you consistently bring them inbound links. Therefore, you should consider taking initiative with smaller blogs in your niche. Since these bloggers want to develop into a larger player just like you do, they will be more willing to exchange links, posts, and even tips and tricks with you. Also, by networking with smaller blogs, you will be able to share the joys and travails as your sites grow over the years.
5. Volunteer to help: If you view a Web site or blog within your niche and you notice that a page doesn't load properly or if you can help with a formatting problem, take the initiative and point out the problem and offer your free assistance. Granted, most bloggers would prefer to fix the problem on their own, but your helpful tips and offer to help will rarely go unnoticed.
6. Take the initiative: Taking the first step often takes the most courage. You never know how others will react to you when you leave your first comment, but you need the confidence it takes to leave it anyway. If you think you won't get a reciprocal link, you never will ask. Networking often implies the risk of rejection or embarrassment, but in order to get connected with others online, you will have to take the risk.
7. Social networking: You probably get tired of hearing about Facebook and Twitter. Still, these are excellent places to meet people in your niche. Go ahead and friend some bloggers and follow them on Twitter too. Many will friend you or follow you back in return. Social network sites offer a great way to break the ice as you get to know like minded bloggers.
These 7 networking tips on how to find like minded bloggers will help you become an integrated part of your niche community online. You will notice that your own blog will grow as you work with others as genuine partners for success.
The Author, James works at one of the best known specialist print cartridge supplier in the UK where he spends his day analysing and reviewing products like HP 300XL ink or (for fun) writing blog posts about media design and the latest hardware.