A guest post by John. If you wish to write one, check out the guest-posting guidelines and details.
There's nothing like a cool, chilled out office. The perfect way to set the mood for a cool and calm environment is by playing music with ambient beats and relaxing melodies. Back in the day, it was easy enough to get smooth jazz or easy listening moving through the radio waves.
However, with new technology comes new ways of listening to music. These days, radio stations are available just as easily from the car radio as they as from the Internet. This offers every modern office their ability to pick and choose which ambient music they wish to create the perfect atmosphere to work.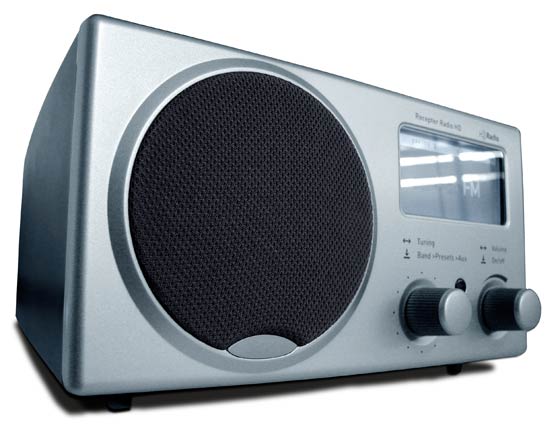 While one radio station is not necessarily better than another, there are several online radio stations with hundreds, even thousands, of listeners. The top ten most listened-to ambient radio stations vary, but are currently as follows:
Smoothe Lounge
The Buzzoutroom
More Detailed Information
DI.fm
All of these radio stations and worthwhile, but some offer premium items and amenities others do not have. For instance, at DI.fm, there are 37 electronic channels, 32 SKY.fm channels, it's commercial-free, has enhanced sound quality and it is compatible with iTunes, Windows Media Player and WinAmp. However, to get the full experience of this website and all the music, there is a Premium option that costs up to $4.99 a month, $49 for one year or $89 for two years. That being said, DI.fm boasts it has been mentioned by BBC and About.com among others, and speaking from personal experience, it's worth it!
SomaFM
Another notable website, Soma FM, is home to perhaps one of the most popular ambient radio stations, Groove Salad, as well as the Drone Zone. This website, unlike DI.fm, is maintained via listener donations. In order to keep afloat and be commercial-free, SomaFM asks for a $50 donation in trade for a SomaFM t-shirt. SomaFM's mix of ambient music is very accessible and chilled out – exactly what you'd need to stay focussed in an office.
Smooth Lounge
One of the best things about Smooth Lounge is that they broadcast for free in spite of the fact that their radio quality is at a higher bit rate. Smooth Lounge will work with such media players as iTunes (where it's included as a radio station under 'Electronic'), Win Amp and RealPlayer. As you'd expect with a name like Smooth Lounge, this is a station that oozes peace and tranquility. Their choice of tunes tends to be very relaxing, down-tempo and super chilled. Speaking again from personal experience, Smooth Lounge tend to avoid the somewhat eery ambient music that is served on some other stations – it is a great station for non-intrusive background music.
The Author, John is one of the writers who work at OfficeKitten.co.uk, one of the leading office stationery suppliers from businesses based in the UK.