So, you've successfully managed to set up your WordPress website, with a simple design. The only challenge is, how do you grow it from there?
While WordPress does offer various tools and applications built on it- for improved user interface, data analysis, customer growth, social media influence and such, as a new website owner it is not easy to decide on which tools to use! Fret not, for there are indeed a few tools that are useful for any kind of website- be it e-commerce, brand-building or simply, a blog.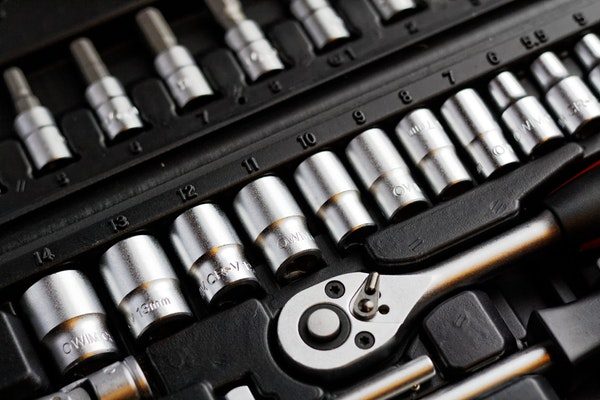 Here are 7 tools that will be very useful for all types of websites, for faster growth.
Buffer
Most websites' concept of success is targeted at their customer growth, because of which social media is a big factor. Social media is the biggest contributor of customers for any website, and it is proven that more social media engagement, leads to a faster growing customer base.
As a website owner, you cannot possibly devote the time to post on various social media, periodically. Buffer takes over this responsibility by allowing you to schedule up to 2000 of your posts in advance, on different sites like Twitter, Instagram, Facebook, etc. You can link upto 25 accounts, and even more if your business is larger!
Beaver Builder
Most visitors to your website require to be engaged with colorful, clean and intuitive interface. While most WordPress themes are static, you can use various built on applications to make it dynamic and more playful.
One of the most popular such applications is the Beaver Builder, which has a simple drag and drop interface to help customize your website easily- you don't need to have knowledge about the HTML or CSS code aspects of design!
OptinMonster
The chances are, that the first time a visitor comes to your site, they may not be engaged enough to buy anything off your site. This is a common issue especially with e-commerce businesses. One way to help with this issue is to gain the visitors email address, after which you could send them discounts or offers to convert them to customers or subscribers of your enterprise.
OptinMonster is notorious for this, as it has helped thousands of existing websites create top notch 'Optin' forms to grow this email list! It gives you suggestions on creating such forms based on past history of visitors, and also has several analysis tools for improving these forms.
Yoast SEO
Making your website design stand out is great, but your website will be of no use if people don't find it in the first few pages of a search engine result. Search Engine Optimization (SEO) is a very important aspect of any website, especially blogs and e-commerce. SEO on your website will make it get more hits when someone searches for something related to your website.
Yoast SEO helps you by giving you options and suggestions to optimize your site, such that it will gain your website a better online visibility.
Soliloquy
Using sliders in a webpage is quite common as it is the most sought-after design. Although they add a great deal of dynamicity to your site, they can take a toll on user experience as they take quite some time to load, and can often make the website significantly slow. Soliloquy specializes in offering high quality, responsive sliders which load in no time!
You can easily choose your own colors, fonts, styles and sizes! It is so popular because it is very easy to use, even for those who have never used sliders before!
Google Analytics
To avoid coming to a standstill in your customer growth, it is always needed to understand what your customers feel and what their wants are.
Google Analytics is the most renowned tool for this, as it provides complete analysis, visual representation of past data, and clear statistics as per your needs. You can obtain graphs of just about anything; from- how many people put your chain cutting equipment tool in cart but didn't purchase to- how many people opened a mail that was sent by you.
WPForms
Gaining customer information is a major necessity for any website. As a blog owner, you may want the email id and age group, while a business owner may want other personal information as well. Thus, there is a great need of forms for getting this information.
WPForms allows any beginner, amateur or professional create any type of form, with validation and security measures. This simple plugin is used by almost every WP website as forms are so much in demand.