For WordPress users, developers and third parties, the end of 2018 was marked by somewhat of a blow. The long-anticipated new version, WordPress 5.0, came out and with it came one huge, potentially game-changing thing – the new Gutenberg editor.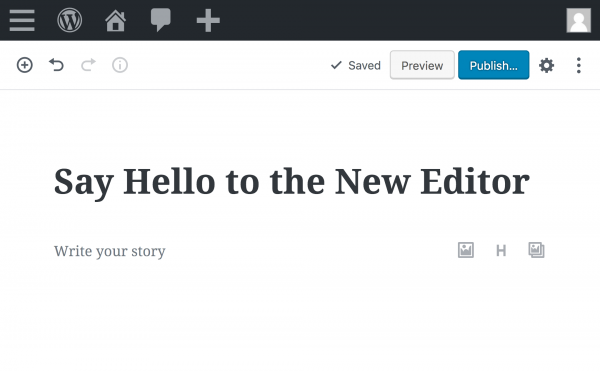 Gutenberg caused quite a commotion, as it promised to change the way we work in and with WordPress, for good.
Now, a couple months later, the dust has settled a bit, the spirits have calmed and we can finally dive into the new Gutenberg WordPress experience with a clearer head. Yes, things are going to change, but fortunately, we are given some time to adapt.
Specifically, the new Gutenberg editor is not replacing the old Classic Editor by any means. You can still opt to use the old editor, if you want. WordPress promised to keep it for a few more years, allowing everyone to adapt and adopt the new editor at their own pace.
Meanwhile, it looks like Gutenberg is definitely here to stay so let's take a look at what this change has in store for us.
Gutenberg in a Nutshell
In very simple terms, Gutenberg is a new editor based on the concept of blocks.
What's wrong with the old editor?, you may ask. Nothing, except that, over time, simpler and more intuitive page builders have become more popular across the web. Obviously, WordPress needed an answer to that and it came along in the form of Gutenberg.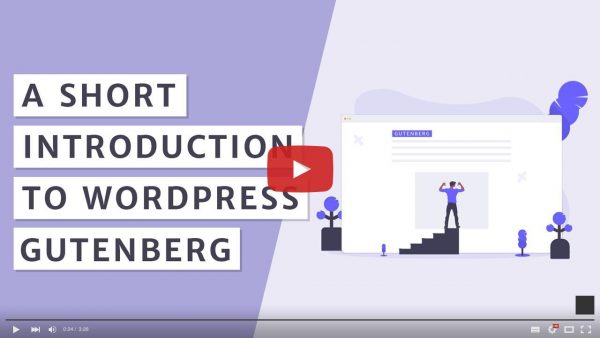 What Changed?
Before Gutenberg, all of WordPress was basically one big HTML file. Changes and enhancements had to be introduced using shortcodes, custom post types, widgets, etc. Each of them had their own interface and behavior.
With Gutenberg, everything is a block now, meaning there are no more embeds, copy/paste actions… Basically, you run your entire website – both front end and back end – from a single console. Convenient, right?
Blocks are added just like Legos. You literally stack them like bricks which have their own settings. From the user end, this is heaven. Each block has the same interface. Paragraphs, lists, quotes, code, images, galleries, columns, shortcodes, headings, embeds, everything.
You can create new blocks, change block types and even save your blocks as reusables, for future use.
What About the Classic Editor?
The Classic Editor isn't going anywhere, at least for the time being. WordPress has announced that it would continue to support the Classic Editor at least until the end of 2021. Until then, you can try Gutenberg out and see if it fits.
If not, you can easily switch back to the Classic Editor. In fact, you can switch back and forth as much as you want, as long as you have both these plugins installed and activated.
Gutenberg Pros and Cons
Pros
Easier and more intuitive process for beginners
More WYSIWYG than the Classic Editor
Better content customization options
Requires even less technical skills
Learn one concept and use it always and with everything
Allows plugin and theme devs to create custom blocks
Works great on mobile
Easily searchable and moveable blocks
Increased screen space (although, for some, this one is a "con").
Cons
A somewhat steep learning curve
Serious compatibility issues for some users
Partial support for meta boxes
Backward compatibility might crush some plugins and themes
Some of the keyboard shortcuts don't work anymore.
Bottom Line
As you can see, the new Gutenberg editor obviously has more pros than cons to it. Like any new thing, it may be a bit tough to figure out, but in its essence, Gutenberg is supposed to make everyone's lives easier.
Now, whether Gutenberg is really going to change the future of WordPress or not is not something we can give a definitive answer to just yet. But one thing is for sure. Gutenberg is definitely powerful software and although we may initially hate it simply because it's new, we can all see all the benefits it brings on the user end.
Hopefully, the team behind it won't allow the other parts of WordPress to suffer simply because all the effort has been directed towards the new editor. If that happens, that can easily mark the end of the WordPress dominion.