The coronavirus pandemic has affected the way we save and spend our money. Some of us are working with severely reduced incomes right now while others have none at all.
This means that we need new saving and spending models to secure debt, maintain credit scores, and not consider bankruptcy as an option even during these trying times.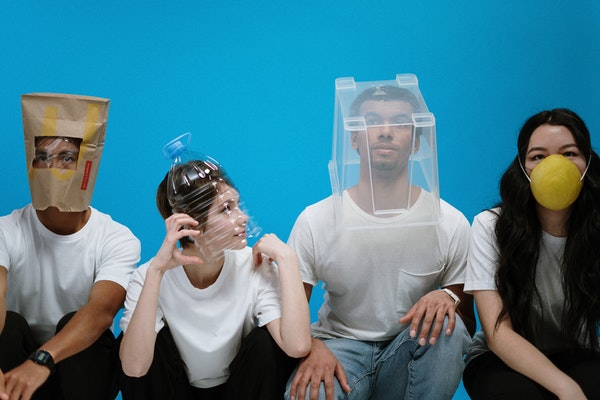 Consider these 6 ways of managing your finances by reducing debt, creating a smart savings plan, and taking advantage of federal aid plans available to you as a way to stay afloat during the lockdown.
1. Spend smartly
You may have gotten a $1,200 stimulus check from the government, but you may still be unemployed during the pandemic. You need to find ways to manage your spending so that your normal indulgences don't tank your credit score or your ability to pay back your loans. This may mean giving up your dreams of a new car for a while.
You may need to get rid of your cable service or reduce the number of streaming platforms you use. Don't rely on your old budget to keep your finances in order. Using the new standards of your low income, you may need to tighten your belt and eliminate unnecessary expenditures.
2. Financial relief
Moneylenders and credit card providers know that everyone's financial situation is tough right now. That's why many of them offer reduced interest payment plans and even freezes on loan repayment altogether to help you get back on your feet.
Student loans are also frozen right now, as are many credit card repayment late fees. If you've been charged late fees or you're having trouble with your loan repayment schedule, many providers and lenders have programs in place to give you relief if you call them and ask.
3. Control your impulses
Even though we already mentioned that you should budget and spend wisely, it's worth noting in addition that panic shopping is a real behavioral problem that could affect your finances.
Many people find themselves shopping in a panic and overbuying hygiene and food products, making a difficult financial situation even more strenuous.
A lack of toilet paper is not related to the spread of the coronavirus and stocking up on it for the next year while your finances are already straining doesn't make any sense. Don't let panic overtake your better judgment.
4. Worry about your health
Just because you shouldn't panic doesn't mean you should let everything go. If you have to worry about something during the pandemic, worry about your health. By focusing on homemade foods, you can save money on takeout and come into contact with fewer people.
Health has a marked impact on psychological stability, allowing you to curb your panic purchases as well. Most importantly, by staying healthy with the safe distance and hand-washing guidelines, you won't have to pay for expensive doctor's visits. Keep yourself occupied with your health and wellbeing so you can save yourself the most avoidable expense during the lockdown which is a trip to the doctor.
5. Manage your debts
You need to manage your debts during the lockdown, but not necessarily in the same way. Our debt repayment plans may be too strict for our new income situations. That's why asking your lender to renegotiate your rates could be a huge weight off your shoulders during the lockdown.
Many lenders are willing to renegotiate payment terms in these trying times for those that need lower interest rates on their new budgets. They can't do that for you, however, unless you contact them. Don't let debts get away from you by ignoring them.
6. Cook for yourself
Since many restaurants are closed or working on a carryout-only basis, cooking is now an essential skill. Those who are trying to balance their budget under stricter financial conditions may be noticing how much their family spends on takeout.
Learning to cook for yourself could be a financial godsend during the lockdown. Not only will it keep you and your family at home more often and save you money on expensive takeout items, but it will also allow you to better control your health.
The Takeaway
Your finances may be suffering during the coronavirus lockdown because of a reduced income. Your debts don't go away just because you're out of work, however. This is why it's more important than ever to save and spend smartly.
Simple fixes like canceling unneeded subscriptions and cooking more often could save you a bundle. Your debt repayment plans may be renegotiable. You have to take charge of your payment plans and your options if you want to stay afloat during the quarantine.