Participating in a trade show provides an opportunity for you to market your brand. It actually serves like an open day for your business and gives you an opportunity to get your brand in front of potential customers.
This is because you will meet people that have never had a chance to try your products or services.
How you prepare yourself is really what determines whether you will be able to attract the attention of most people that will come to the event.
Lest you forget, your competitors will also pitch a stand at the trade show. Preparing for a trade fair can be a challenge if you are going for the first time.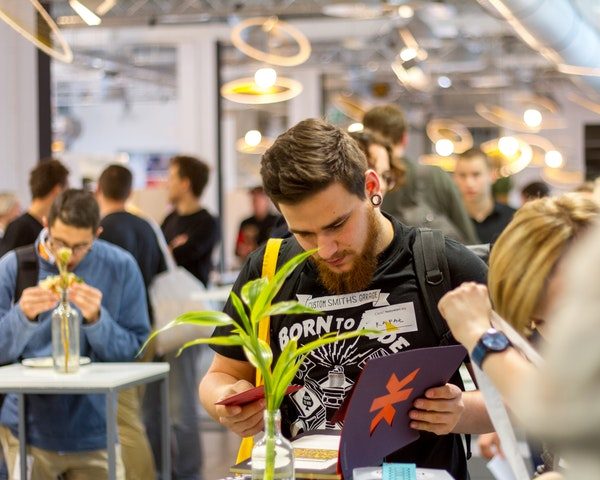 Here is a list of the things that you will need to provide to potential customers to make them fall in love with your business.
Signage
A trade show is a sure market for products and services. Although the event happens once in a year, it attracts people from all walks of life.
Since there will be many business showcasing their services and products, you need to invest in signage as it will help in enhancing your brand's visibility. When you put up posters and banners, it will be hard for people to pass by your stand without taking a look on what you are offering.
The banners and posters should be brightly colored and put at a strategic points to make sure people can see your stand from far.
Presentation Equipment
If you want visitors to remain at your stand for long, you need to put presentation media in place. This is because you might want to use slide shows and short films to tell your story or to discuss the problems that are solved by your products or services.
A couple of HD screens can therefore be of great help. And since you are targeting a large audience, it's important you use an audio system to make sure everyone can hear what you will be saying.
Besides that, some of the people that will come to your stand might want to buy one or two items. You should be ready with a point of sale system to ensure that you are able to handle many purchases as much as possible.
It's also recommended you bring a few chairs so that customers can be seated as they wait to be served.
All these items are available at https://www.expocart.com.
Promotional Materials
Giving free gifts is the surest way of drawing more people to your stand. This is because people like things that are available for free. Free giveaways actually enable people to try your stuff without risking their money.
If your product is designed to offer a solution to their problems, they are the ones who will spread the word about your brand. In other words, the free t-shirts, wristbands, stickers, caps, pens, books and key holders will transform them into your brand ambassadors.
But you should ensure that the free stuff bear the logo and the motto of your brand.
Business Cards
A trade fair is also a networking event. This is because you will meet other business owners from different industries. You should be ready to mingle with such people because they could be your customers in the near future.
For instance, if you run a car repair shop, it's obvious the other businesses might need their company vehicles to be serviced and repaired. If you give such business owners your business card, the encounter is likely to be more memorable.
Your business card should display your physical address, email address, phone number and social media names. Even if they not need your services or products, they might refer someone else in their inner circles.