Many young golf players wanted to become a part of the varsity team once they entered college. It is a wonderful experience for anyone to become a member of the school's official golf varsity team.
But there is one problem faced by the younger players – they do not know if their skill is enough to become a part of the team. However, one of the things that are often overlooked by the golf players would be their resume.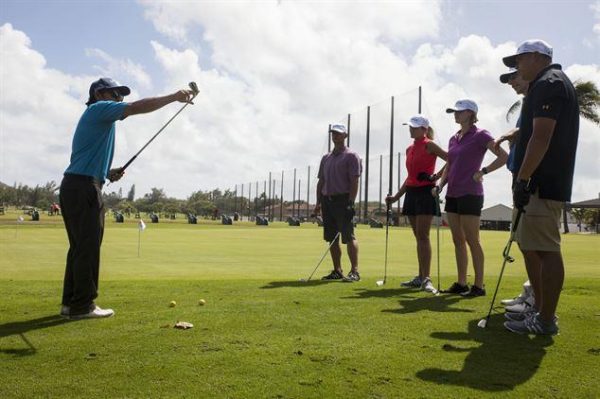 An individual who wanted to become a golf varsity player needs to have a good academic record, and meet certain requirements and conditions that are needed to be fulfilled before someone can claim that they are indeed one of the players for the school.
Here are some of the tips that an aspiring young golf player must always consider if they wanted to become a member of the college golf varsity team.
1. Write A Resume
Fill out a resume highlighting your intent to become a part of the college golf varsity team. The resume should include basic information about yourself, like your name, address, contact number, and birth date.
You should also indicate your weight and height as a part of the protocol. Your educational background should also be included in the resume, like the name of your high school, and the date when you will be graduating.
The college golf varsity team would also ask for your school performance and the extracurricular activities that you joined back in high school, so be prepared to supply this information.
2. List All Past Events
Write down all of the tournaments that you have joined in the past. This is very important, and you should never forget including this document into your application papers.
The college golf varsity team would select individuals who have an astounding record in their younger years to become one of their members, so as early as now, try joining different competitions so that you can put a lot of tournament experiences on your resume.
When compiling the information about your golf experiences, make sure to include the name of the event and the place where it was held, the number of players who are competing against each other, your rank after the tournament has ended, the course rating and the distance, and the weather when the game was held.
The college golf varsity team coach will be the one who would review all of the information that you placed on this section of your application papers, and they will check if you gained any improvement. Make sure to put down your experiences every year so that they will have a better look at your performances.
3. Add A Video
If you can, take a video of yourself while playing golf, and attach it to the application letter that you will be sent to the universities. By attaching a video, educational institutions would have an idea about how well you are playing golf and your chances of being accepted into the institution increases.
4. Do Your Research
Try to find out the certain characters that a college golf varsity team coach is looking for. Basically, they look for the tournament scoring average of the player, and they disregard high school events, except those that are considered as a state championship tournament.
What they are looking for would be the player's performances during summer tournaments. From the information provided, they can determine the type of training that the player should go through, and they can also arrange additional training if it is needed.
After sending all of the required information to your target colleges and universities, you would need to wait for their reply to find out if you made it to the cut. Usually, the announcement of the results is announced before the school year begins, so cross your fingers that you will be accepted.
Following these steps will give you the best chance to make a team, but there are no guarantees. Luckily, playing golf isn't the only option available to golf enthusiasts. There are numerous careers in golf course marketing and management, course maintenance, and officiating. So, good luck and keep that elbow in!