The mobile application is the current Holy Grail for the Indian market, and every business in the country whether they are of the public or private sector is hugely dependent on mobile apps.
Nowadays every business organization whether they are from the entertainment industry, retail store, telecommunication sector, education field, news sector, etc. have a functional mobile application under their name.
A few years ago mobile app wasn't on the top priority of many businesses but its assistance for tremendous growth and development has made everyone opt for a robust application carry their logo. Indian Telecom industry has largely benefited from use of mobile applications.
India currently holds the record of one of the world's largest mobile app economy and the economy figure is still growing in an upward direction. With increasing number of internet users along with smartphone users has facilitated the growth of mobile app by a large margin.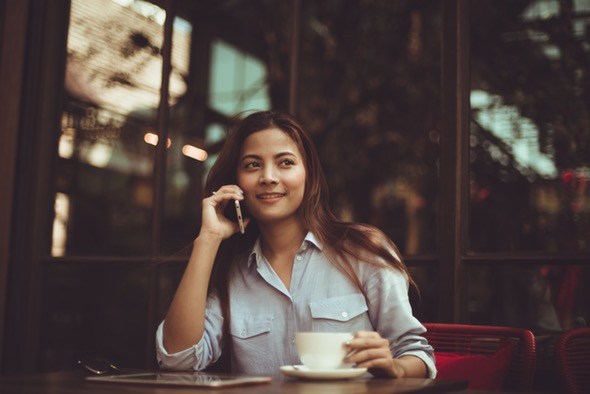 According to reports from mobile app analytics research, Indians spend a lot of their time on mobile applications belonging to various businesses. Telecom is benefiting a lot from this mobile app boom especially with customer service. Most of the telecom industry is now entirely relying on their mobile apps as it is serving as the best platform to reach a lot of users at once.
Every telecom company whether public or private have launched their mobile app in various platforms and through that app; they are promoting their new offers and deals. Previously Indian telecom companies used to rely on local sellers especially recharge shops as they served as the medium to deal with clients.
But with the growing market of the mobile app, it has become a trend that every telecom company is launching their own app where the customer can get all the service option. Feasibility and convenience are main factors that are notching mobile app economy in India and Indian telecom market are benefiting from this boom.
According to reports, the mobile economy is estimated to get revenue of $1.1 trillion, and this report has been backed by many statistic institutes. Some other statistics also predicting that by 2020, the number of app downloads per year in India will reach 20.1 billion figure which will be a profitable factor for Indian's telecom companies as most of the people in India uses the mobile communicating device.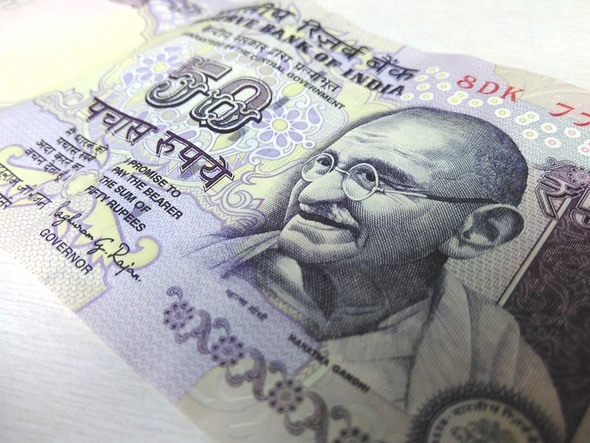 Although most businesses in telecom sector provide services through the mobile app but still some companies are not fully operating on the mobile apps. Experts are suggesting that mobile apps can serve as a way for many companies to reach new heights in the market.
How Mobile App Is Boosting Telecom Industries
The mobile apps are benefiting the Indian telecom industry in many ways, and they now act as a pillar to the growth of many telecom giants in the market.
The following points will depict how mobile applications are benefiting telecom companies in India:
Customer services
Flawless customer services serve as the most important factor which is facilitating many companies to reach new heights in the market. Every company is now investing their money in mobile applications compatible in every mobile platform, and through that, they are offering service information.
This platform is proving very useful as the customer will get all the information through the app and ask for any kind of service without visiting the retail store. This app is also assisting network operators in solving all the problems quickly thus barring them from standing in long queue.
Telecom industries are now creating feature rich apps that work flawlessly in all type of mobile platforms which is allowing users to get a brief overview of the service. Users are finding it convenient as they can get information about new offers and they can even avail any type of service during their need mainly recharge or payment of the bill.
Due to mobile apps, most of the customers are staying attached to telecom companies which are ultimately providing them huge revenue. Most of the apps includes recharge option, bill payment, plan's information, feedback form, images and all.
Provide reports to all the employees
Applications for mobile are helping companies to provide reports to all the employees and customers with ease. The reporting system is an essential part of this business, and previously companies used to send reports as hard copy or through email.
But now enterprises can quickly send engaging reports through their company's mobile application which facilitates employees and clients to read the report quite easily.
The reports are created with the help of the app, and with one tap it can be quickly sent to every designated recipient. All the apps have been designed in such a way that users can easily create data list, extract any kind of data and make a report without much hassle.
Sales support Mobile apps
Mobile apps are now aiding in proper coordination between enterprises and their employees. Not only that, it is also enhancing the coordination factor among employees in the office which ultimately benefiting the company. They are investing on efficient sales support app, and through this app, they are assisting their employees in promoting all the offers with modern fashion.
Most of the sales supports come packed with sales form, plan comparison option, lead generation figure, video promotion option, etc. and this helps sales person to communicate with their clients.
This kind of app allows the sales person to access information quickly and also stay updated with any type of sudden change.
This app trend is revolutionizing the telecom market and assisting them to grow larger in the world market.
Handle risk management and solving problem
The mobile app is also supporting telecom enterprises to handle risk management and solving any kind of issues with ease. Many companies have invested a good amount of money on risk management app which helps employees to access information during emergency thus preventing any huge fiasco.
This kind of app mostly comes with a directory feature through which one can get in touch with many individuals who can help them in solving issues. Although it is not opted by all the companies but most of the successful companies are reaping their benefit from this app.
Conclusion
Not just Telecom industry mobile apps are creating a wave of innovation in every industry. There are hundreds of websites providing a variety of products and services including travel websites, grocery websites, online shopping websites and all of them have been gaining immense profit due to revolutionary use of mobile applications.
Mobile apps are truly helping Indian economy flourish.