Consulting has not lost its shine in the past few years, when it comes to earning potential. On average, MBA grads are the ones who command the highest salaries, according to the latest statistics.
Rightly, you are probably wondering how you would go about starting a consulting business. You're an expert and you want to use that expertise to create a viable career for yourself.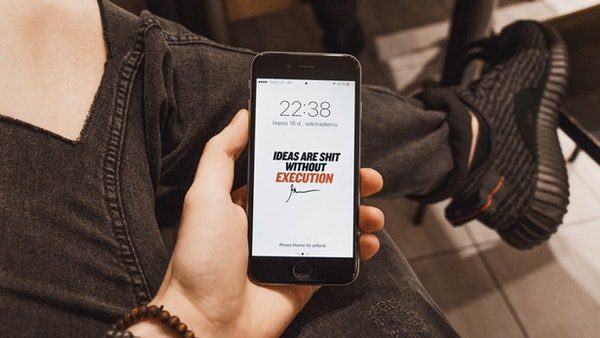 Remember Your Salary Expectations
You may have seen studies that say the median base salary for qualified consultants is $150,000. This is true, but you need to bear in mind that you can't necessarily expect this salary when starting your own business.
When you look at consulting careers, focus on building up your client base and asserting yourself as an authority first.
What are You Qualified to Consult In?
A consultant is nothing more than an expert in a certain subject who outsources his or her services. Make sure you're qualified in whatever area of consultancy you want to operate in.
The Kellogg School of Management at Northwestern University says that 37% of its MBA graduates went into consulting in 2017, so there's a lot of competition these days.
Find your niche and ensure you have the relevant qualifications within that niche.
Finding Your First Clients – All About Professionalism
The first step you need to take is to find your first clients. This is the most difficult step, but in this section we're going to reveal some tips for how to do it.
To start with, you should create a platform. Consulting is about professionalism and making potential clients feel confident in choosing you. At a later date, you can include case studies, but for now you should focus on your previous experiences in your chosen sector.
Emphasize the results you acquired, rather than what you did.
Anyone who hires a consultant wants results.
The second step is to try to reach out to previous employers. An easy way to find your first client is to choose the employer from the job you're leaving. They know you and they're more likely to want to continue to take advantage of your expertise, even after leaving the company.
Should you compromise on salary expectations at this stage?
To an extent, you can do this. However, don't sell yourself for nothing just for a reference. You don't want to be known as the consultant who works for next to nothing.
Cold Calling Like a Boss
A big part of consulting is finding clients. But you'll spend a lot of time cold calling different businesses. For new consultants, this can be difficult if you've never done it before.
So how do you cold call like a boss?
Prepare a Script
This will ease your nerves and ensure you hit all the right points. At a later date you'll be able to do it without a script, but for now have some written material in front of you.
Practice with a recording first.
Focus on What You Can Do for Them
No consulting careers start by telling people how great you are. Tell them what you can do for them. Are you there to lend them expertise or are you there to identify their problems?
Quality Over Quantity
Making hundreds of cold calls per day is not the answer. Carefully research potential prospects. Choose only the ones that are the best fit for your consulting business.
By focusing on quality you increase your chances of success and you won't get fatigued.
Bringing it All Together
Let's recap:
You know which niche you're in and whether you're qualified. You also have an idea as to your salary expectations. Finally, you know how to find your first clients and how to present yourself.
The final step is to be consistent. It will take time for you to build up your client numbers and to bring in work consistently.
To keep your business running, ensure that you continue to market yourself even during times of a heavy workload. Don't fall into the feast or famine cycle.
Last Word – Building a Successful Consulting Business
Consulting is a highly competitive industry. Choose your niche carefully and concentrate on it. These days you need to be a master of your trade if you're going to stand out from the crowd.
Once you do this and successfully build up your client base, you should have few problems getting regular work and creating a successful business for yourself.
Which area of consulting do you want to get into?
Author Bio: Adrian Rubin is a freelance writer and photographer. You can find his website and follow him at adrianrubin.com