Every year we are faced with a question of how to find an ideal destination to spend our vacation. It all comes down to personal preference, as most of us have different ideas of what constitutes a perfect vacation.
While some of us will dream about flying to a distant Caribbean island and enjoying in long sandy beaches, others will prefer an active vacation, such as hiking in the mountains or exploring remote areas of our planet.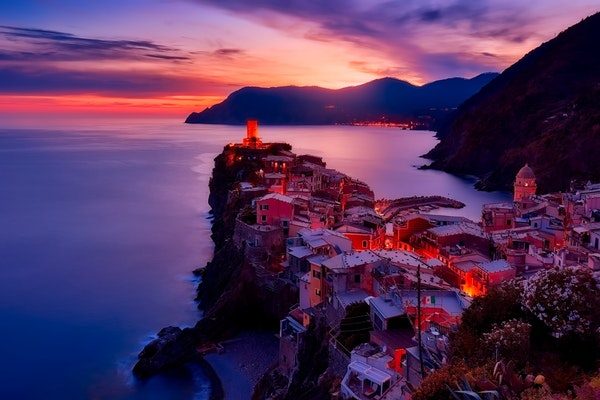 We bring you five useful tips to finding the perfect destination where you can spend a vacation you always dreamed of.
Book Early
Many popular online booking sites let you find accommodation for months in advance, all that you need to do is to enter the check-in and check-out dates and your reservation will be confirmed almost instantly. It's the fastest, as well as the most convenient way to make reservations with only a few clicks.
Moreover, you will have the option to read the reviews, as well as the other vital information, such as whether the accommodation you want to book allows pets, distance to the airport, nearest city, and the cost.
In some cases, there are no cancellation fees involved and in most instances, you won't have to pay upfront.
Do Your Research
Before you even consider booking a hotel, you should do a research and collect the information about the destination you want to go to.
Consider whether you will need a visa for the country you're traveling to, the nearest city, currency, as well as any other information that may prove to be of use.
Proper research can save you a lot of troubles later. Going on a vacation unprepared is not a good idea, which is why it's best you collect the right information on time.
Read the Reviews
No matter your destination, there will likely be thousands of people who have checked in and shared a review about their experience. Beaches, restaurants, bars and hiking trails will all have hundreds of reviews describing the experiences of the people that visited.
You shouldn't take every review for granted, as there will always be both positive and negative ones but if there is a general consensus, it's usually a correct indicator of what you can expect.
Be Original
Why limit yourself to a few of the most common and popular tourist destinations when you can discover many less-known but still fascinating places?
Don't be afraid to choose destinations that others have not discovered yet, as some of the most beautiful ones are untouched by mass tourism.
Tip: Check out luxury villa rentals in Mexico's most scenic vacation destinations.
Know Your Interests
If you are to enjoy your vacation, it's essential that you choose a destination that suits your interests.
What's your idea of a perfect vacation? Is it lying on a beach and enjoying a book while listening to the sounds of the waves, or exploring historical and cultural sights?
An ideal vacation should be about enjoying the things that you love, so make sure that the destination matches your interests