We are fortunate to live during a time that technology has given us the conveniences that we have become accustomed to. Technology has made it easier to apply for all types of services that we may need, buy products that we desire, and do business via the Internet.
Since many people have busy schedules, the Internet has given them the opportunity to operate all day and night if they would like to. They can also accomplish what they need to in the comfort of their own homes instead of having to travel in person.
They can save time and money when they complete their transactions for services and products online.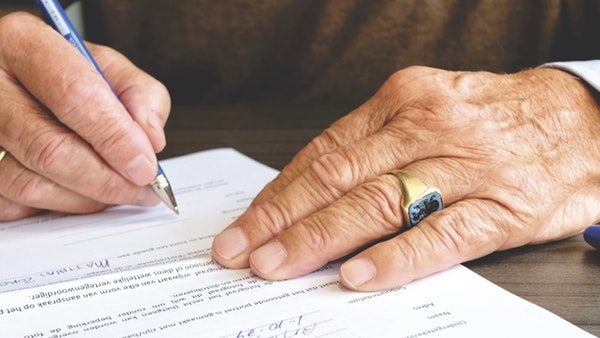 In some cases, we may be required to have a notary for a signature. Superior Notary Services is able to offer people what they need in terms of online signatures, which can come in handy for all business owners.
For Many Business Owners, Technology Is The Best
Being able to conduct business over the Internet has given many owners the ability to increase their profits so that they are doing better than they have ever been able to before.
With social media, your company name can be in so many places at one time. There are strategies that you can use to help your business grow fast.
When planning for the future, it is always wise to have a fantastic, online presence in order to gain the share of the market that one wants to achieve.
Why Would A Notary Be Required?
There are many cases that allow people to sign electronically without being notarized.
There are also ones that do require notaries. In some cases, these types of transactions may require a notarized signature online:
1. Mortgages And Car Loans– In most cases, a person that is taking out a mortgage will need to have a notarized signature. With technology, this can happen by webcam.
Applying for mortgages and car loans online has made it a lot simpler for many people. They are able to complete the applications easily and get a response quicker when they are using the Internet option.
2. Government Documents And Applications – With government documents and applications, a person will need a notarized signature in many instances. This is also possible with technology. Taxes are extremely easier by completing the online process with a signature. Many people have been able to save time and money by filing their taxes online.
Since it is important that these types of documents are completed thoroughly and correctly, details need to be noticed and directions followed. There is always a help section for anyone that will need the assistance. They should feel free to ask for the help that they need.
3. Banking – Many forms of banking will require notarized signatures. It is best to consult with the bank that a person is dealing with in order to determine if this will be necessary.
Once again, adherence to the directions is required so that the process can be completed in a quick and easy manner. This may be the case when opening or closing bank accounts. A person will want to be aware of the bank's policy regarding the online signatures.
4. Birth And Death Certificates – Birth and Death Certificates are other documents that will require a notarized signature online. These issues may be more complex, and it is wise for a person to ask for assistance with them. The people that work in these fields are extremely knowledgeable, and they will be able to help with whatever a person may need assistance with.
Wills and other documents like this may also require notarized signatures.
The advancements in technology are truly amazing. Many companies have seen tremendous growth by being able to conduct sales for their products and services online. This is extremely exciting for many owners. They are always aware that they can meet and exceed the goals that they have set for themselves because of the ways technology has made it easier for everyone.