If you are looking for ways to create a truly broad investment portfolio, you may want to look at putting your money into "things" beyond the stock market and real estate.
For example, there is a myriad of vintage items that not only can prove to be entertaining and educational to collect, they can also end up being profitable in the long term.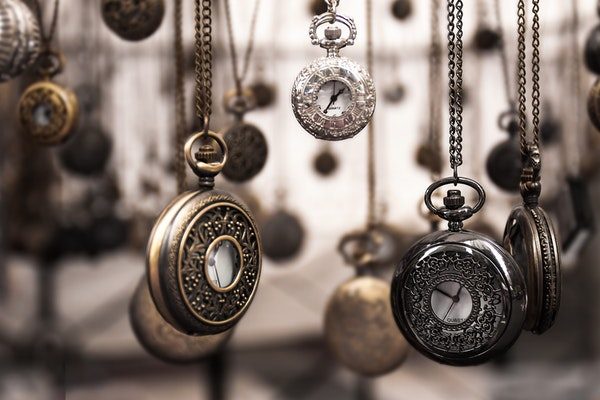 When considering the prospect of investing in vintage items, you do need to pay attention to your overall financial plan. For the vast majority of people, in most situations, investing in vintage items should not be the only manner in which individuals strive to enhance their financial situation.
Vintage Automobiles
One way in which you can make money investing in vintage items is to acquire classic automobiles. Through the years, some people have made a considerable amount of money collecting and then ultimately selling classic or vintage automobiles.
If you are interested in investing in vintage automobiles, you need to appreciate that doing so requires an initial investment of what can be a pretty large sum of money in the first instance. The alternative is having the skills necessary to rehab vintage automobiles that are not in the best shape in the first place. Instead of investing as much in cash, you need to invest sweat equity as part of the process of investing in classic cars.
Vintage Pinball Machines
Another option you might want to consider when it comes to investing in vintage items is buying pinball machines. With a bit of effort, you will be able to find classic pinball machines that you may be able to purchase for a relatively affordable price.
You may be able to find vintage pinball machines in locations like pubs and taverns, arcades, estate sales, and antique shops. Some of these machines may need to be fixed up or repaired, at least to some degree. By holding onto these pinball machines for a period of time, you may end up in a position at which you can sell them for what proves to be a nice profit.
Vintage Coins
For generations, people have invested in vintage coins. Coin collecting is more than just a hobby for some people. It is also a means by which they can invest in something they enjoy and end up turning a profit, and sometimes a nice one, over the long haul.
There a number of approaches to amassing vintage coins with an eye to a profitable investment. You might select to focus on a particular era or a particular country when it comes to buying vintage coins for investment purposes.
Vintage Stamps
On a related note, for any years people have invested in stamp collections as well. Stamp collecting can end up being more than an enjoyable hobby but also a way in which individuals have made some money.
As is also the case with vintage coins as an investment vehicle, with stamps you may also want to narrow your focus. In this regard, you may want to choose a particular country or time period.
Vintage Furniture
Another approach to making money with vintage items involves buying and selling furniture. As is the case with investing in classic cars, when it comes to vintage furniture, some people that take this course have the ability to refinish and repair furniture that is not in the best condition. Through sweat equity, they enhance the value of vintage furniture, allowing them to turn a profit upon reselling vintage items of this nature.
Vintage Memorabilia
Yet another area in which an investment in vintage items can be made is in regard to memorabilia. There is a myriad of different types of memorabilia a person can purchase as a means of a money making investment.
Memorabilia worth investing in comes in many forms. This includes everything from military memorabilia to iconic Disney memorabilia. As with stamps and coins, many people who elect to purchase memorabilia for investment purposes focus on a specific type of items.
A Warning About Investing in Vintage Items
You must bear in mind that investing in some type of vintage item is not guarantee of financial success. As mentioned at the beginning of this article, you most definitely cannot put all of your proverbial eggs into one basket when it comes to a desire to make money by amassing vintage items or collectables of one type or another. In addition, gleaning vintage items does not take the place of short and long term financial planning.
Jessica Kane is a writer for The Pinball Company, the best online source for new, used, and refurbished pinball machines, arcade cabinets, and more!