WordPress is one of the most popular and best-known options for building a website, and that's primarily due to the variety of plug-ins it offers for adding features to pages.
Even beginning web designers and developers can use WordPress plug-ins and feel satisfied by the results.
The plug-ins covered here will help you display interactive maps on WordPress pages.
Why Might You Want to Show a Map on Your WordPress Site?
Several situations are appropriate for interactive map integration in WordPress. Perhaps you want to ensure people can find your shop and know an interactive map could help them do that.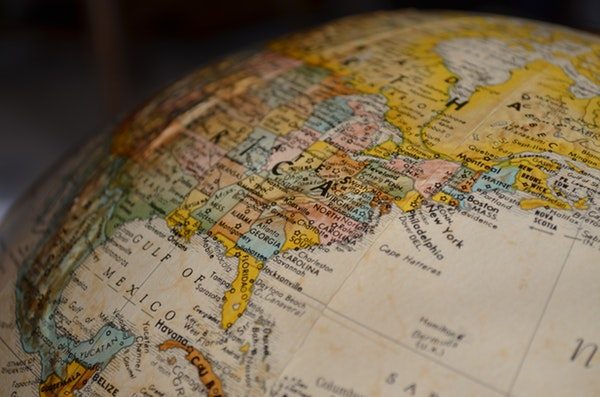 Or, if you have several locations, an interactive map allows a visitor to determine the closest option to their home or work.
You could also show how your services apply to visitors by creating a coverage map. These typically represent states, counties or ZIP codes. If you provide home delivery or offer house-cleaning help, for example, this kind of map helps people confirm they can avail themselves of your company's offerings.
Or, it could show how your business expanded over the last year due to its success.
An interactive WordPress map also lets people type in starting addresses and get turn-by-turn directions.
Here are four WordPress Interactive Map Plugins to Consider.
This plug-in facilitates creating maps with customized pins that show your locations or other specifics. Plus, you can pick from more than 1,000 icons to help people understand the information your maps provide.
Unlike the majority of popular interactive map plug-ins for WordPress that only support Google Maps, this one has compatibility with map data from Bing Maps and OpenStreetMap, too.
Once you add a marker to a map, it's possible to add further customization via a window that appears when people hover over the defined points.
For example, you could include a text description with opening hours, or upload a picture of your company's exterior to give visitors a visual reference point.
(Free with a premium version available)
When using this plug-in, you get a shortcode that helps you add an interactive, responsive map to your site without hassles. Typing in the address of a location lets you create a map marker for it, or it's possible to drag a map marker to an exact location.
You can also edit markers with single clicks and choose from numerous map themes to find one that suits your website's appearance.
One downside of using the complimentary version of this plug-in is that you can only make one map.
However, it can have as many markers as you want. If that's a prohibitive limitation, think about opting for the paid tier of the product.
(Free with a premium version available)
Try using this plug-in if you have a static image of a map and want to bring interactive elements to it. For example, if your business is at a trade show and you want to direct people to the exhibition hall containing your booth, Draw Attention could help.
You can highlight particular areas of the map and draw on them to enrich the user experience, plus choose custom colors to make the results maximally appealing. You can even add information to the picture that shows up when people click on particular sections. There's also a feature that allows inserting a URL that appears as users explore areas of a map.
(Free with a premium version available)
This plug-in is an excellent one to try if you have multiple locations and want people to have the information necessary to find all of them. They can search and get a list of stores closest to them.
Plus, you can customize the results and make them appear either next to the map or under it. Allow individuals to get the most precise search results by setting a maximum distance from the starting point or limiting the number of options that appear after a search.
If you're curious about some of the characteristics associated with the map usage on your WordPress site, it may be worthwhile to pay for the Statistics add-on. It permits seeing which locations people search for the most, and could help you determine where to open a new branch of your store.
(Free with premium add-ons available)
Interactive Maps Could Increase Your In-Person Traffic
Thanks to the prevalence of GPS devices and apps, many people hardly think of going anywhere new without getting directions first. That's why adding an interactive map could bring more people to you and reduce the likelihood they may go elsewhere due to a perceived or actual difficulty in locating your establishment.