In the recent past, Virtual Private Networks or VPNs have become quite popular across the consumer spectrum. Everyone from general Internet users, to IT security professionals, to businesses have embraced this technology.
On the business side, things are moving quite slow as compared to the technology's adoption on the general user space. This slow adoption of VPNs by businesses is brought about by executives not understanding its benefits.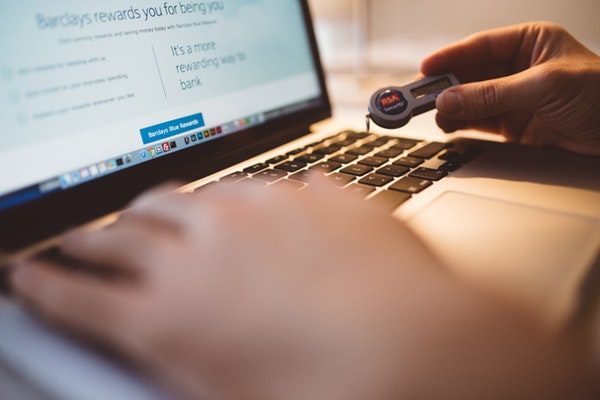 But before we get deeper into that, it's essential that you get to first fully understand what business VPNs are. It's important for you to note that business VPNs are quite different from general use VPNs like those you can use on your personal devices.
What is a VPN?
A VPN just as the name suggests is a virtual private network that enables safe and encrypted connection even over less secure networks. Some of the less secure networks include public Internet connections like public Wi-Fi.
The VPN is programming that works to maintain privacy by initiating security procedures and tunneling protocols. The protocols are responsible for encrypting data and decrypting it at the sending and receiving end respectively.
To make the encrypted data more secure, its sent through a "tunnel." Today, one of the most outstanding VPNs for general and business use is TorGuard.
Types of VPNs
There are several types of VPNs that you as a business can get. It's vital that you keep in mind, for the best results, you should combine more than one of these VPNs according to your business needs. Here are the top business VPN types.
Remote access VPN
A remote access VPN is one that allows its clients to connect to a VPN gateway server. This gateway server is on the organization's network and will require a connecting device to authenticate its identity before permission to access internal network resources is granted.
Remote access VPN relies on Secure Sockets Layer (SSL) and IP Security (IPsec) to secure the connection.
Site-to-site VPN
Site-to-site VPN is quite different from remote access VPN. This type of VPN takes advantage of a gateway device to connect two networks in two locations.
The gateway device handles the connection and therefore there is no need for VPN clients for end-node devices to be able to connect the organizations or business network.
Mobile VPN
A mobile VPN is a VPN that allows for secure tunneled access of a business's network by authenticated, authorized VPN clients. This VPN relies on a server operating from the edge of a company's network. "Tunnels" for mobile VPN are not tied to physical addresses.
There are other types of VPNs for businesses including hardware VPN and VPN appliance. The newly-introduced VPN reconnect is an essential feature for any business VPN. This feature allows a VPN to remain open even during a brief Internet service interruption.
Reasons why, as a business, you should be using VPNs
The benefits of VPNs to a business in this digital era are numerous. These benefits are the reasons why businesses from all over the world are continually using the technology. Here are the top reasons.
Enhanced security
With all the benefits that this digital era has brought to businesses, there are also a few challenges. One of these challenges is cybersecurity. Today, there are lots of malicious individuals and organizations that are explicitly targeting businesses online with the aim of stealing business information.
Using a VPN for your business network significantly improves the security of your data. This means that it's harder for malicious individuals to get hands on your business information which discourages them.
Secure remote access
Without a VPN, for either you or anyone in your business to securely access your network, they had to be physical at the business. This is as a result of numerous risks associated with insecure connections. VPN have changed this as they allow for secure remote access of your business's network from where ever you are at home or abroad.
As you can clearly tell from the benefits listed above, a VPN is very essential to business. It's crucial that you take this step to protect your business data since it is invaluable. Taking measures to mitigate such occurrences can save your business costs related to a breach.
A VPN will offer your business the necessary flexibility and security needed to keep your business safe.