Machines, equipment and other technical devices used at work are very useful in improving efficiency.
However, this is only possible if they are used in the right way. It is important therefore for every organization, not only in the medical sector, but also in other sectors, to ensure they train their employees on how to use these devices.
Most organizations prefer to certify their employees once they acquire the relevant skills, knowledge, and ability necessary to carry out their responsibilities safely and efficiently.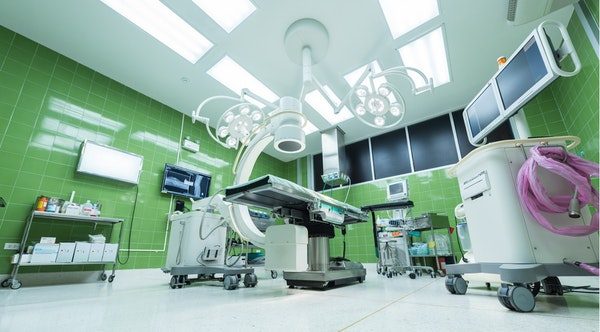 When people understand when, why, and how to use machines at work, both the organization and the machine operators will benefit in different ways as detailed below.
1.Improves Effectiveness And Efficiency
In the health sector, different medical professionals are expected to use different medical devices in their work. The devices can be as simple as a thermometer or as complicated as a life support machine, but all must be used in the right so as to be of help to the patient being treated.
Some machines are also helpful in improving diagnosis of diseases rather than the use of traditional diagnostic tests.
Machines improve efficiency and productivity and if employees don't learn how to use them in the right way, this efficiency will not be achieved and would rather lead to errors in diagnosis and treatment.
Again, when they efficiently learn how to use these machines, there is an aspect of reduced maintenance cost that would have been brought about by frequent machine breakage.
2.Reduce The Risk Of Accidents And Incidents
While the use of machines improves efficiency, poor usage may lead to work-related accidents and injuries. It is very important to not only train employees on how to use different medical appliances but also emphasize on buying the right equipment for every procedure to be carried out in the hospital.
An employee will be more comfortable to work with a machine they have handled before rather than a newer one even if it is more efficient than the old one. Whether you are working with surgical supplies, or a machine that does MRIs, training and following the detailed procedure is always necessary.
Mistakes are inevitable, but good knowledge and experience with something can prevent some accidents because the operators know what to do in case of a failure.
3.Avoid Underutilization Of Machines
There are companies you would walk in and find some machines that are not being operated either because they are old or there are no knowledgeable people to operate them. This is a problem of inefficiency in training programs in a company because purchasing a machine means the company needed it to improve efficiency and productivity. In this case, it is obvious they are not used for that purpose.
Some technologies such as machine learning require training from an expert before the techniques can start benefiting business in its operations.
However, if the users do not gain this knowledge, the technique will remain underutilized. Therefore, people should make use of these resources to makes things better for their clients.
4.Job Satisfaction For Machine Operators
When employees are trained on how to effectively carry out their duties and handle different machines they are working with, they felt comfortable and satisfied at work.
To begin with, being trained to operate a certain machine means they will be certified, and this is an aspect of growth and opportunity that will do more for the organization they are working with. They also feel trusted by their employers.
Again, rather than operating a machine with fear of making mistakes, learning how to use it motivates employees at work. This not only improves productivity but also boosts their morale. It is no surprise that many machine operators seem to love their jobs more than any other employee.
Machine operators also benefit from a good pay due to the technical skills gained after the training program is completed.
5.Gives Room For Innovation And Creativity
When a machine operator learns how to use the device correctly, it becomes easy not only to operate, maintain, and repair it, but can also suggest where improvements need to be done. Medics in hospitals understand the value of each piece of equipment they are using.
Extra effort can help them identify the weak points of such equipment and advise others on what could be done to improve performance. Such creativity cannot, however, be experienced if users are not effectively taught how to handle these machines.
These are some of the benefits enjoyed when people learn how to use machines they work with every day. Most organizations, including the government, advocate for quality training for equipment to use these machines for the purpose intended: helping people.