Investing in video marketing is becoming an increasingly essential resource even for small businesses. Powerful, engaging and interactive, video is ideal for reaching a growing audience of people.
A video for shops can be used to promote the purchase of products on e-commerce, reach customers far from the physical location, or drive traffic towards the actual commercial activity. This article will discover some ideas for making a video for commercial activities capable of leaving its mark.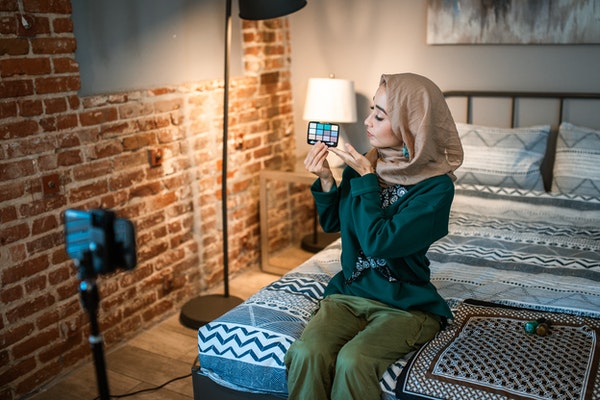 What is a video for shops?
As the name suggests, a video for shops is to promote a business and is designed to be uploaded to the business website or its social pages. It is something similar to a corporate video, but it differs from it for some peculiarities.
Compared to a corporate video, a video for stores does not refer to a specific brand, but to all the products we could find in a particular store. For example, let's think of a men's fashion clothing store: a video could show the new arrivals of the season, focusing on the brands handled by the store.
A very different thing compared to what happens in videos made for single-brand stores, which, in turn, are linked to large multinational chains: think of a brand like Zara, always sticking to clothing.
A video for shops is a kind of product video since the main body of the video is the product. The aim of a video for shops is to enhance the sale for its specificity of products and services, in which the customer can also find several brands at the same time (based on the type of shop).
How to make a video for shops successful?
Like all videos, a video for shops must be detailed to ensure that it can have the desired effect. This means combining technical skills throughout the creative process. From pre-production to production, you have to optimize the video in terms of SEO.
Once you have created a quality video, the next step is to show it to as many people as possible to grow your business. Here are the five tips you need to keep in mind.
Show your products
Whatever the target and the sector of your shop, the products are the protagonists: for this reason, it is a must to find solutions, new and creative, capable of enhancing them to the fullest.
How can you inform customers by suggesting the products you sell?
Certainly through demonstration videos, which help understand why buying at your store can make a real difference. For example, if your shop is the official reseller of an important brand, you must put it in the foreground and the professionalism of your staff. For this reason, the types of videos that work very well today are above all:
Unboxing
Tutorial
Customer testimonials
Reviews
Sometimes videos can also be very useful for answering the most frequently asked questions by users since the video is much more immediate than reading. You may also add animated informational texts to your product video to explain how good your product is since infographic videos are more convincing.
Small tip: the reviews of the target influencers help to give credibility to the store, so it's always good to solicit YouTubers and bloggers
Create an interactive connection
As you surely know, nowadays, a video is much more effective than a text message due to its ability to engage and keep the user's attention awake. Also, for this reason, videos are now ubiquitous on the social pages of big brands as well as small businesses.
In the same way, a video made for a shop gives the possibility to contact a specific audience, facilitating an immediate connection between the potential customer and the owner of the shop.
In this way, a privileged channel for sales will be created, both on-site and through e-commerce, and to better target one's business model.
If, for example, many customers are curious to find out what particular boxes of products contain before buying them, it is worth considering the creation of unboxing videos or demonstration videos.
Making short teasers
Playing with content is the first rule always to be original and captivating. Whatever your business is, it is important to make it recognizable but at the same time dynamic so as not to bore the regular customer and to arouse the curiosity of those who do not know you.
A good way to do this is to create small teasers that can anticipate the news that your customers will soon find in the store: the arrival of a new exclusive brand or the creation of a seasonal menu.
Post videos on landing pages
As we have already said, the videos for shops can be uploaded both on the reference websites and on the social pages. In the first case, however, a few more tricks are needed. Choosing the page in which to upload the video is, in fact, part of a marketing strategy since it is an action very influenced by SEO.
When you decide to post a video on your site, it is good to have clear the final goal: what the customer should do once they have watched the video: go to the purchase page or subscribe to the mailing list. It is an implicit but very powerful invitation that can be exploited according to the needs of your business: whether it is a grocery store or personal care item.
Content optimized for mobile devices
It is now known that mobile devices have far surpassed computers as the primary interface for browsing the Internet. More than half of consumers access the Internet exclusively via smartphones and tablets, which means that all content needs to be optimized for this type of device.
Obviously, this also applies to videos, so this means adopting a series of strategies that will help make the video as engaging as possible for the user in order for him to purchase a service and/or product.
In fact, optimizing a video allows us to positively influence SEO, giving us more chances to appear among the first results of the SERP. To ensure that a video is optimized, it is necessary that it reflects particular technical specifications without losing quality: therefore, pay attention to the specifications required by YouTube, Facebook, and Instagram and the orientation of the video.
Other elements that help to highlight the quality of the content are the quality of the caption (or copy) that accompanies the video, the choice of hashtags, and the preview's thumbnail that must entice the user to view it.
How much does a video cost for a shop?
If you have read this far, you are probably interested in making a video for a shop and want to know the cost of a film like this. You must know that every video production agency works differently: many, for example, are used to creating starting from a fixed price, while we at Post Tube have decided to work with another philosophy.
We are convinced that a video for a shop and any other type of video must reflect the customer's need at 360 degrees based on his starting idea, the needs of his business, and his budget. For this reason, we can tell you that the final cost of each video will vary depending on the type of work done, but also on the budget you want to invest in for this project.
Our advice is to think about your budget, after which you can contact professionals to understand in more detail how to operate and what the actual cost of the video will be.
Conclusion
In conclusion, we can say that making a video for a shop represents an important added value for any kind of activity since it allows the owner to get in direct contact with customers by showing them the products and informing them about promotions, offers, or particular services.
But not only. Through these videos, it is also possible to reach a wider pool of potential customers to be able to grow your business. It is no coincidence that the video for the shop is a perfect tool for those who are pursuing a marketing strategy. The video can be posted on social networks and on the landing pages of the website to direct customers towards a specific action.