Guest Article by John Thomson from Web Hosting Art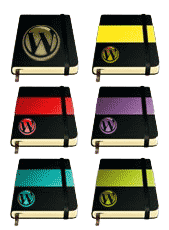 For those who're on a look out for the perfect web hosting agency to provide the needful to set up a good WordPress blog, there are certain things that must be on top of your cards, before you make your decision. So let us quickly check up with the basic things that you'd badly need in your web hosting plan, and also how to ensure that you maintain good level of security in case you're planning to run an online store or even otherwise.
The first and the foremost thing that you must ensure is that your web hosting provider supports both Windows as well as Linux hosting. Precisely Linux hosting is what you need to set up WordPress blog-type website, but it always good to have Windows hosting support too. Moreover, most of the web-hosting agencies offer Windows & Linux Hosting at the no additional cost.

Optimizing performance of your WordPress Blog
With the help of a number of plug-ins available, one can optimize the performance of your WordPress blog, though the web host should also provide you certain other features as well. There are various ways of optimizing performance, apart from the handy plug-ins. The web host should ensure 99.9% uptime, while your host must also be able to help you out in carrying an effective SEO campaign too.
SEO and Security of your blog must be on top of your cards
The All-In-One SEO Pack is the master plug-in, which helps in improving the performance of your WordPress blog, and also improves the search engine ranking of your blog by automatically segregating meta-data.
Whenever you think of carrying out any ecommerce business, it is important to encrypt all your transactions with an SSL certificate, and also to obtain a private dedicated IP, and protect your identity in the WhoIs info database.
Unless you're planning upon launching an online store or carrying out any money transactions, the security is not usually on top of the cards, though protection from spam and cloning bots is indeed quite necessary. As a matter of fact, various data scrapers even clone entire websites of hundreds and thousands of pages filled with precious info, so the chances are high that your site may be duplicated over-night and your business may be seriously hampered due to lack of security of your web host.
Before you finalize upon the web hosting provider, you must ensure that your host is capable of doing whatever is offered as per the part of the deal. Even the biggest of industry giants sometimes fail to meet the expectations of the customers, no wonder your web host may not be able to live up to your expectations. You must also ensure that your host offering 30days money back guarantee so that you may be able to monitor the quality of service and support offered during the first month, and check whether it meets your expectations or not.
This article was written by John Thomson. Check out his website, Web Hosting Art where he writes about web hosting service providers, marketing, blogging and open source stuffs. John is also an experienced designer of free joomla templates which offers back to open source community. If you wish to write a Guest Article, you can do so here.