Are you looking for top quality content for your online business? Well, you have landed at the right place because today, we are going to review the finest content market place – Contentmart.
This platform offers unmatched content writing services that are quick and affordable. There are endless benefits of posting your order on Contentmart. It is user-friendly and allows you to save a lot of money.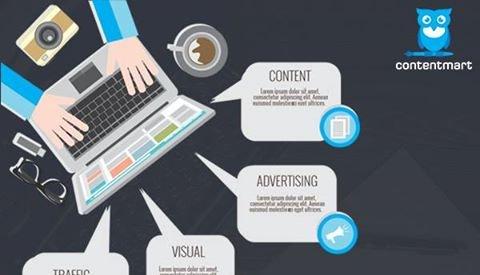 What makes Contentmart.com the best place for ordering content? Take a quick look to know more.
Post Your Order Easily
As a client, you can post the order easily on Contentmart. All you need to do is register for free as a client. You can sign up using your active Facebook account as well. Click on the 'New Order' tab and post your order by writing the details of the project.
You need to write the topic and the guidelines. You can attach any other requirements as an attachment. Set the price as per your budget and post the order. It is THAT easy!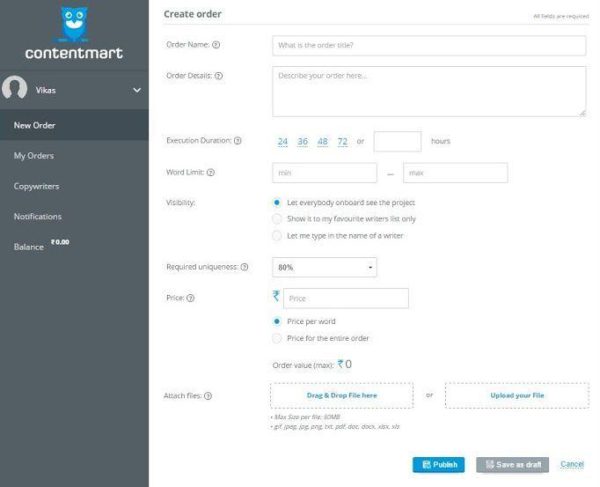 Once you post the order, there are more than 62,000 writers on the portal, who will start bidding on your project and serve your content need with quality.
Pick the Best Writer for Your Project
Once the writers bid on your project, you can review their profile, portfolios and award your project to the best one. You can go through the reviews that they have got from other clients. The advantage of choosing Contentmart is that you can hire a freelance content writer for your project. You can get a 500 word article done in just $5!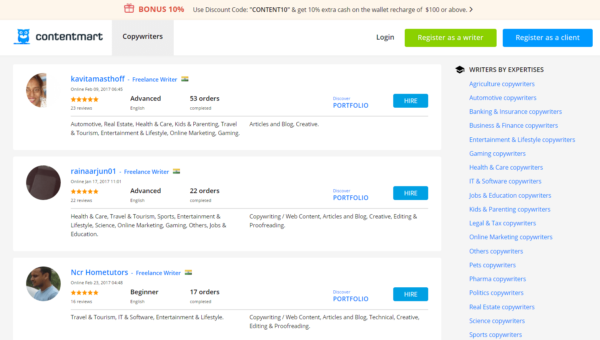 Yes, there are other portals as well, but Contentmart is the most affordable amongst all.
Secure Payments
It is one of the most secure platform for payment. They have a secure wallet system and it is known as Contentmart wallet. You can use your credit card or debit card or netbanking or PayTm or PayPal, to add funds in it. Adding funds is important because the order amount directly gets deducted from your Contentmart wallet. And allows you to pay your writer directly!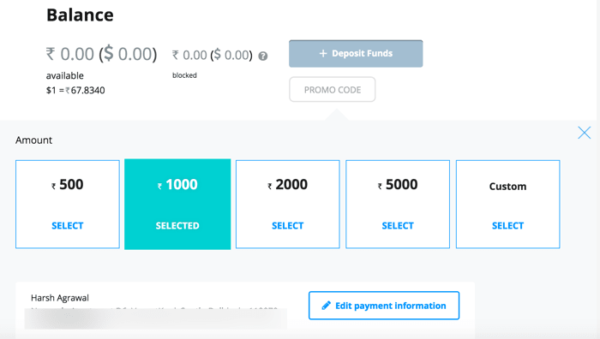 So, you can hire content writer on your own and pay them directly without any hidden charges. With Contentmart being one of the leading content writing company and with a plethora of professional wordsmiths, credibility is assured.
Added Benefits for Clients
The client can directly chat with the writer. They can give them instructions and tell them about their requirements. You can initiate the chat and ask about the progress of the article.
In case you aren't satisfied with the content delivery, there is an option to get it revised multiple times. Every client has the leverage to pay only if they are 100% satisfied with the end result.
Contentmart allows you to review the writer's work. You can give them ratings too.
You can place personal orders and assign them to your favourite writers. The order will be seen by the writer that you have chosen and nobody else.
Contentmart offers translation services as well. There are translators from all over the world, who will be happy to translate your text into different languages such as Hindi, French, Spanish, German, Bengali, Marathi, etc. The translation services are affordable, as compared to other portals.
You can set the price of the order. You can pay your writer $5-$10 for 500 word content. It is your choice! Set the price on your own, which justifies the writer's talent.
Final Verdict
Should you choose Contentmart? Yes, absolutely! Contentmart is the best content writing company which offers you the finest freelance content writers. You can hire professional writer at the most affordable price. We believe that good content can change your business and so you should invest in content writing services.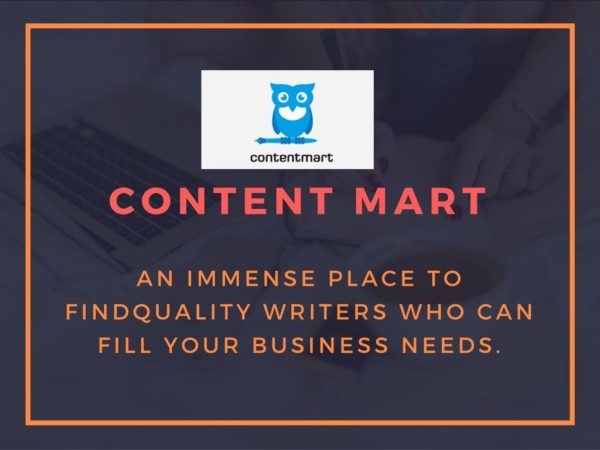 Choose Contentmart for your requirements and you will be back for more!