Like many people, you may be quite pleased with the functionality of your WordPress site. With that said, if you've been running it for a while, the time may be now when you want to do a cleanup of your site in order to optimize its functionality.
There is no specific timeframe in which you should undertake a cleanup of your WordPress site as a means of optimizing functionality. If you've been running it for a year without a cleanup, a cleaning may be in order.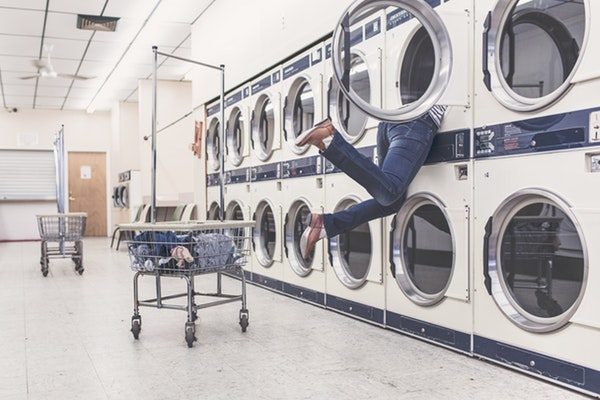 There are 10 tactics you should consider employing to cleanup your WordPress site. By employing these strategies, you will have taken some relatively simple steps that will enhance the overall functionality of your site — at least to some degree.
A word of caution before you embark on a cleanup. Backup your site before you begin. You can undertake the backup either through your WordPress administrator's area or you can conduct a backup via your server.
Make sure you obtain answers to any questions you have before embarking on a website cleanup process. This is a process that you do not want to blindly initiate.
These cleanup strategies recommend some plugins to accomplish certain objectives. Some of these plugins are identified as being best used by an individual with experience. If you feel you do not have that level of experience recommended for a particular plugin, and aren't sure about what the plugin will do if initiated, you should avoid or have someone who does have an appropriate background assist you.
Undertake Manual Actions
There are two simple, relatively easy, manual tasks that you can and should take as part of your WordPress cleanup process. These do not require the use of any plugin and even a person with a minimal amount of experience in WordPress and computer usage more generally can address this tasks fairly quickly.
The first step to take in your cleanup process is to delete any unwanted or unused plugins that have already been placed. You will also want to eliminate or delete any unwanted or unused themes that you may have added sometime in the past.
Hide Any Unused Shortcodes
If you are like many people, you very likely have used a plugin with shortcodes. Ultimately, you may have stopped using a plugin with shortcodes, or it may have broken. In either event, as you examine what needs to be done to cleanup your WordPress site, you may find what can best be described as unsightly short codes littering your website.
There is a plugin that can assist you in cleaning this issue up. Hide Unwanted Shortcodes is the plugin that you will want to take a look out.
As the name of this product indicates, this plugin does not delete plugins, it merely hides bothersome shortcodes. There can be a number of reasons why you elect to hide rather than delete during your cleanup process.
The primary reason why hiding might be favorable to deleting is the fact that you can easily get the shortcodes back if you make the decision to utilize them again.
One of the benefits of this plugin is that you have the capability to manually select the shortcodes you want hidden. This best protects against doing something accidentally.
Delete Old Post Revisions from Site
Like many people who use WordPress, you may have amassed a considerable amount of old revisions in your database. This can constitute an unnecessary waste of database space.
The reality is that accumulated old post revisions likely does not impact the speed of your site, there are real benefits to deleting this content. Deleting old post revisions will make your database somewhat smaller, rendering it a bit easier to work with. This includes tasks like backing it up.
RVG Optimize Database is a plugin that can efficiently and effectively assist you with the task of deleting old revisions. A benefit of this plugin is that you do have manual control over precisely the old revisions you want eliminated from your database.
Another benefit of this plugin is that you can optimize your database when the deleting process completes. The plugin provides you with stats on what occurred in your cleanup and optimizing process, as far as deleting old revisions is concerned.
Remove Unused Media from Website
If you've been utilizing your WordPress website for any period of time, you likely have accumulated more than a few unused media. As part of your cleanup endeavor, you really should delete or at least better organize unused media.
The Image Cleanup plugin is a solid tool for this task. The plug in can assist you in identifying and deleting unused media files found on your website. If you elect not to go the delete route, the plugin can assist you in moving and organizing currently unused media files.
When it comes to addressing the issue of unused media, you may be like many people and find yourself unsure about whether these files should be deleted. This plugin provides a welcome option of storing media files at a temporary location. This permits you some added time to consider whether you want to delete or maintain particular media files.
Remove Unused Tags
Tagging is important. What you may be surprised to find is that in your efforts to be effective and thorough with your tagging efforts, you may have ended up some unused tags on your site.
In the process of giving your WordPress site a good cleanup, you will want to examine what you have in the way of unused tags. You will want to get rid of them.
Mechanically, you an go to Posts and then to Tags. At that juncture, you can sort the tags by the number of posts to which they are attached. If you just find a few that are unused, you can manually eliminate themselves.
If you are like a good many of people doing a website cleanup, you may find that you have what amounts to a good number of unused tags. This can occur if you have moved posts or deleted a decent number of them.
There is a plugin that you will want to consider taking advantage of if you find that you have a notable number of unused tags. The plugin is called Mass Delete Unused Tags. Rather than spend an inordinate amount of time deleting one unused tag after another, you can eliminate all unused tags with one click by using this handy plugin.
Delete In-reviewed Pending Comments
If you have even a moderate amount of traffic to your site, one of the consequences can be an accumulation of comment review requests. If you are like many people, you may reach a point in time when you do not routinely review and approve comments. One of the reasons this may be the case is the volume of spam which you are going to deny anyway.
During your site cleanup, you may be shocked to see that you have hundreds if not thousands of pending spam comments. Indeed, you absolutely could have thousands of pending spam comments piled up. The idea of individually dealing with each unwanted spam comment individually can be overwhelming. In the final analysis, it is not necessary to deal with them individually.
The Delete Pending Comments plugin is a reliable solution. You can accomplish the mass deletion of pending spam comments that you need with one click.
Keep in mind that the Delete Pending Comments plugin deletes all pending comments. Thus, if you think there are any pending comments worth saving, you will need to review and approve before you activate the plugin. If you have a jam up of thousands of pending comments, you are likely best served to delete all of them and start afresh.
Moving forward, have a better system for addressing pending comments so that you don't end up with a massive queue.
HTML Clean Up – For Experts Only
HTML cleanup is another step that can be taken when you want to get your WordPress website in order. There are a couple of valuable plugins that can assist with this endeavor. However, this is not a task for a novice. You must have experience in utilizing these types of plugins or you can cause yourself more problems that you solve.
HTML Cleanup and Clean HTML are the two recommended options available when it comes to HTML cleanup. The bottom line is that you really need to understand what these plugins are doing when it comes to cleaning up HTML at a WordPress website.
If you lack the experience, you face the very real prospect that you will eliminate some HTML coding that you desired, while keeping HTML coding that you wanted to get rid of. Correcting that error can end up costing you money and time you simply did not need to spend.
Clean Up Your WordPress Header
Some people believe that WordPress puts too much into a header. In simple terms, you end up with things you don't need when using WordPress.
There is an ideal solution to this problem in the WP Head Cleanup plugin. As is the case with the plugin designed for HTML cleanup, this plugin is also one that necessitates an experienced user.
Dealing with this particular issues during a cleanup is not a major deal in most cases.
Although addressing it can be helpful, if you don't understand the functionality of this plugin, bypass it all together.
Clean Up Broken Links on Your Website
Broken links are a prevalent and pervasive problem with WordPress and all other types of websites. In the grand scheme of things, links can be vital and beneficial to your website. On the other hand, broken links can prove highly problematic in a number of different ways.
Broken links can prove to be very, very frustrating to visitors to your website. They make you look unprofessional and unorganized. In addition, broken links at your website can negatively impact your search engine optimization.
Finding and fixing broken links does not need to be a complicated task. Of course, you can go page by page on your site and manually check out and correct the functionality of a link.
There also exists a fairly widely utilized plugin that works with WordPress called Broken Link Checker. You can utilize this plugin in one of two different ways. You can have it running in the background all of the time, providing you with real time information about link status.
There is a downside to running this plugin all the time. Many people have noted that this plugin is a resource hog. This potential brings us to the second option. You can activate the plugin only when you want to run a check for broken links.
Clean Up Your Database
Backing up and cleaning up your database are important, and sometimes overlooked. There is a plugin that is available to individuals who have access to their server.
The WP DBManager permits you the ability to both back up and clean up your database.
The plugin is relatively easy to install and set up. In fact, that process usually takes only a matter of minutes. Once you get it set up, you can manage it from the administrative page.
This plugin allows you the ability to schedule a recurring backup of your site, You can also you engage in other functions. These include being able to easily drop tables in your database as desired.
Another plugin that you might want to check out when it comes to this component of cleaning up your site is the WP Optimize plugin. This particular plugin does not have a backup function. It is designed for clean up only.
This plugin assists in the process of optimizing your database. Additionally, this plugin removes post revisions, spam comments, auto drafts, and other items. You can set this plugin to tend to these tasks automatically. On the other hand, you can initiate these functions manually and when you desire.
Jessica Kane is a professional blogger who focuses on personal finance and other money matters. She currently writes for Checkworks.com,where you can get personal checks and business checks.