A guest post by Roger Elmore. If you wish to write one, check out the guest-posting guidelines and details.
Just about every blogger receives spam now and then, and it can be quite a nuisance. Spam eats up precious time and resources that could be spent on other tasks, and let's face it-spam is annoying! So how can you stop spam in its tracks? Read on, and we'll explore a few of the most useful methods.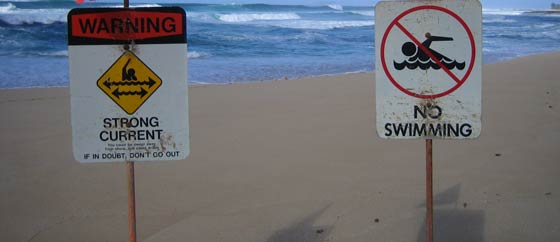 Install Akismet immediately. Mention a spam problem to anyone with WordPress, and you'll likely get a one word answer: Akismet. This spam eater is a plugin for WordPress that simply blocks comment and trackback spam, so you don't have to deal with it. For the average blog, this is enough to stop almost all of the spam you will receive, but blogs with more traffic may need additional help.
Get rid of spammy trackbacks. Spam comments are annoying, but spam trackbacks are a mess as well. Most trackback spammers will not set up valid pages to link to, so they are easily uncovered. Using a plugin like the Trackback Validator, you can avoid letting affiliate, pay per click, and other irrelevant trackbacks slip through the cracks. This will allow you to still let valid trackbacks be shared, while wiping out the ones that are troublesome.
Jump through a few hoops. Most commenters are used to having to fill out a few fields in order to leave a comment, and typically won't mind. The Math Comment Spam Protection plugin asks your readers to do simple math for validation, and reCAPTCHA asks commenters to enter a couple words into a box. One or both of these plugins will usually keep the spam robots away.
Make some changes to your comment settings. In your Comment Moderation or Discussion panel, you'll be able to do a number of adjustments that can make both spam fighting and moderation just a bit easier. You can specify the number of links permitted in a comment, blocking those who cram a couple dozen in. You'll also be able to set a spam words list, a comment blacklist, and other restrictions. You can choose to moderate all comments, preapprove comments left by old commenters, or even restrict comments to registered users only.
Some day, some how, you may have to deal with spam on your WordPress blog, even if you take all the right precautions. But if you use these and other methods for canning spam, you can greatly reduce the amount that you have to drudge through, and free yourself up for more productive blogging activities.
The Author, Roger Elmore writes on the topics of hospitality management schools. He welcomes your comments at his email id: rogerelmore24 [at] gmail [dot] com.