If music is your forte, these ideas will blow your mind!
If you are like us and have an apt for all things musical, you're in for a treat. Music is a tough business to handle and like all businesses, it is hard work.
However, there are many ways you can achieve a career in something music related. We're breaking down ten such ideas that may ignite a spark to change your life for the better.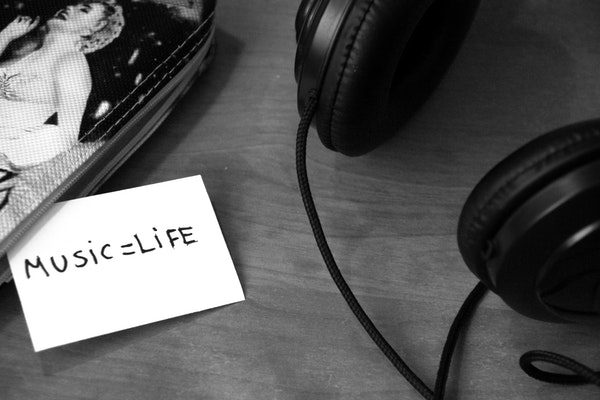 Start A YouTube Channel.
YouTube has been responsible for so many careers over the years. YouTube has helped a lot of people.
However, for a business venture, there are ways you can use YouTube than to just get recognized for singing talent. Reaction videos and reviews are growing as a trend on this video sharing website.
You could add a sense of humor to your videos while reacting to them. You could even conduct reviews to new music and become the ultimate music critic online. This way, you enjoy your job and get paid well for it too!
Although remember that having an apt to create new and fresh content every time is ideal for online businesses.
2. Sell Old Music.
Have you ever thought of what to do with all those old CDs and records that you have stacked? If you haven't you're probably going through a storage crisis in your home.
If you're a music fanatic, who you probably are, there are ways you can use your collection for the better. You can go the e-commerce route and set up a website of your own.
Using this website, you can attract customers with similar interests as yours and even sell your priceless collection. List down each and every piece of music you own.
Talk about them; list the stories behind the purchase of the music to create your own vintage music store online!
3. Music Equipment Business.
You've probably heard of music artists and other celebrities that spend a fortune on vintage instruments. So, since it's such a huge income statement and you're a music lover yourself, why not make it a business opportunity?
You can be of great help to upcoming or aspiring musicians by providing them with cheaper recording equipment for them to start out. You can earn a lot as aspiring artists usually tend to find equipment at a cheaper rate than the rates provided at the high-end businesses.
4. Manage Artists.
If you've ever wondered how the management companies behind super successful artists like 'One Direction' have made it so far, well it isn't easy.
We mustn't also forget the fact that management companies need a solid initial investment plan in order to sky rocket into the industry. However, if you manage to make it with determination and if you have it in you there are benefits involved.
You will be indulging in a lot of things regarding the artist you are managing and will acquire the cut off profits from their production income as well.
5. Psychological Therapies.
Have you ever heard of the term 'Music Therapy'? If not, don't worry it is an actual thing. Music therapy definitely exists and is quite an effective form of therapy. This will be quite useful of a venture if you are an individual with a psychology degree and an apt for music.
We all might be aware of the benefits that music has on the brain. It stimulates it and is known for its relaxing abilities to the human mind. Research well on how you might be able to start a career as a music therapist. As the stress of people increases every day, you might be able to benefit from it as well as help a lot of troubled people.
6. Fan Pages and Channels.
A Fandom is noted for being the main reason for any artist's success. These groups of fans have broken records, reached songs to the charts and many more.
However, if you are a major fan of any artist in particular there is a lot more you can do. For example, you can start a fan page. It doesn't have to be official but if it does well, it can get verified according to the number of followers you receive. If this happens, you can even start getting paid for each post you upload on the page.
Apart from social media, you can even start a channel on YouTube. It can be a fan channel that uploads videos regarding the artist concerned which can be trusted by other fans. You can share music reviews, reaction videos, crack videos and many more. This can also attract fellow fans and create a following.
7. Teach Others Music.
If you're someone who already plays one or more instruments there is a lot you can do than just play in front of an audience. Why not share the knowledge and teach others that might want to learn?
You can host classes and slowly charge for them. If it does well, you can start your own academy someday.
8. Become A Vocal Coach.
A lot of artists these days search high and low for a good vocal coach. They often look for someone who is approachable and knows what they're doing which is not often the case.
If you're into music and have studied about it, this could be a good business venture for you.
9. Music Festivals.
Music festivals gain a lot of income as they bring in so many people annually. It is a place for all music lovers to unite under one roof.
Why not think about organizing one? If you are into event management, this can be ideal for you. You can start off with a small one and possibly go bigger.
10. Podcast.
You can have a weekly podcast for people who are into music. Create distinct and fresh ideas for it and it can rocket through, earning you some serious money.