It is undeniable that Bitcoin has proven to be the real deal in the cryptocurrency world.
Compared to other cryptocurrencies, it shows a higher potential to keep improving and gaining popularity. This promise and its current success have attracted all kinds of people to trade in the currency.
Most experts in the Bitcoin trading business know that it is a risk that requires some skill, strategy, and perhaps investing in tech. This is the case for anyone who wants to make something out of Bitcoin trading or the very least; if you do not want to lose your precious coins.
In this post, I do not guarantee to tell you how to make a fortune overnight, but I will give some tips that you can put to use for an easier trading experience.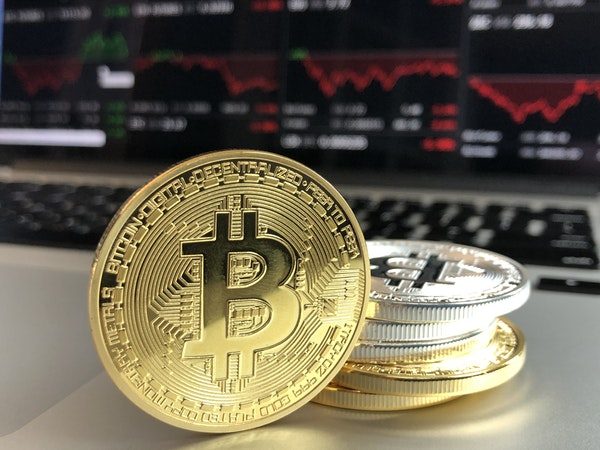 Here are 5 tips to Bitcoin trading you want to read.
1. Learn To Analyze Charts
Trend analysis can be a hard skill to master, especially if you're not equipped with the basics. When you develop this skill, you can be able to predict when the coin is rising and when it is likely to take a dip.
Using the information from the market trends, you will then be able to make wise decisions on when to invest and when to sell your coins to make the most profit.
2. Strategize
It is crucial to set goals and stick to the plan. Having goals ensures you remain level-headed so that you do not make judgments solely based on your emotions. Before making any trade set in mind, the price at which to withdraw to avoid loses and the optimum rate to take returns.
Lack of a strategy lands a lot of traders in situations they keep holding on to their coins when prices are falling hoping prices will rise. In other cases, people lose because the prices rise to a maximum, but they hold off selling hoping to make more profits.
3. Invest What You Can Afford To Lose
I know the idea of making a profit on all your coins is very tempting. But it's important to always keep in mind that even with a business highly speculative as trading Bitcoins, loses are likely to happen.
Therefore, only trade amounts you can bear with after incurring losses. Most successful cryptocurrency traders appreciate this fact and diversify their investments. To borrow a leaf from the experienced, don't put all your eggs in one basket.
4. Time Is Money
A lot can happen in the cryptocurrency world in a matter of hours. Unlike the traditional stock exchange that does not require constant monitoring, Bitcoin trade requires hourly monitoring, perhaps by the minute.
Therefore, if you've decided to trade Bitcoin, be ready to invest in time and effort because in this field time has a price tag.
5. Research and Stay Updated
In this Bitcoin business, you need to arm yourself with knowledge. It is not enough to know how to sell and buy Bitcoins. You need to keep abreast with news and events that might affect the currency. Conduct research widely on how to make the most out of the trading. Do not let occurrences catch you unprepared.
The trading pool is a mixture of the big sharks with experience in the cryptocurrency trading business and small fish who are amateurs with a dream of making a fortune. The tips above can give you an edge in the Bitcoin trading world.
Be sure to seek cryptocurrency robots and intelligence software such as the Bitcoin Loophole App for the best results, especially if you're a newbie Bitcoin trader